South shore of Paraíba: viewpoints and cliffs
"The most complete SUV 4x4 tours on the beaches!"
We have the most complete tours on the beaches.
The tours are conducted by SUV 4x4 ⇒ more safety, more comfort... and more beaches!
The tours are customized depending on your interests, your pace, and tides (VIP service).
We have exclusive 4x4 only accessible routes, with focus on ecotourism, showing all the beauties of nature.
We work with LIMITED VACANCIES!


By Vicente Paul
This page covers the viewpoints and cliffs... more beaches here:
PART I: JP until Coqueirinho | PART II: Tambaba until Barra do Abiaí | PART III: Viewpoints and cliffs
Beaches of João Pessoa: Beaches of southern coast of Paraíba
Viewpoints | Finger of God | Canyons | Trails | Cliffs
THE TOURS on the South Shore:
The south coast Beaches of João Pessoa (Costa do Conde)
The south coast of Paraíba is famous for the incredible beauty of its pristine beaches, each with its own beauty.
Most of the trail is within an environmental protection area, the APA Tambaba, from the Tabatinga beach to the Barra do Graú (on the other side of the Tambaba beach).
Colored sandy cliffs, the must-see viewpoints (access only via SUV 4x4), mangroves and lush vegetation, form a unique combination.
The Viewpoints
Truly unmissable! The best known are the "Finger of God" and the "Castle of the Princess", but there are many other lookouts worthing a look... there are only accessible by 4x4!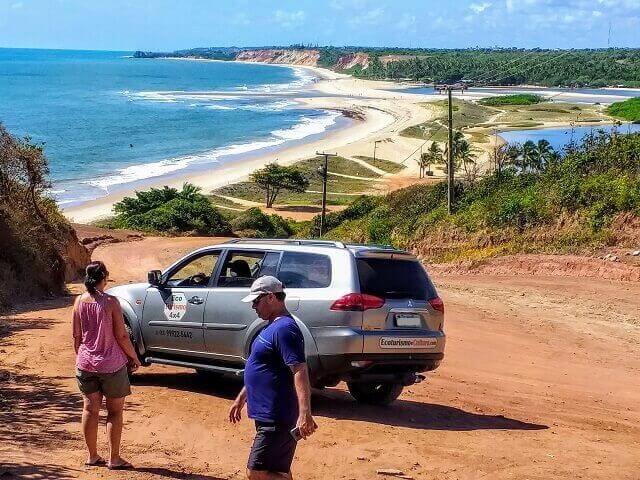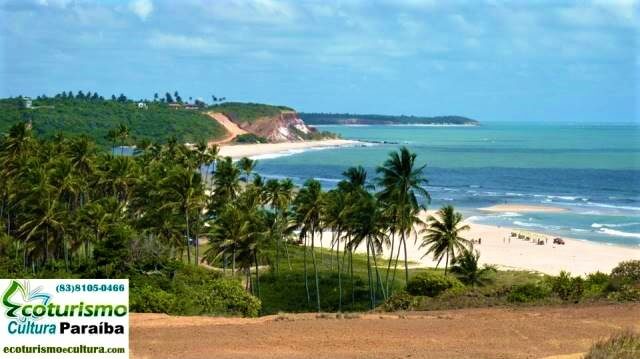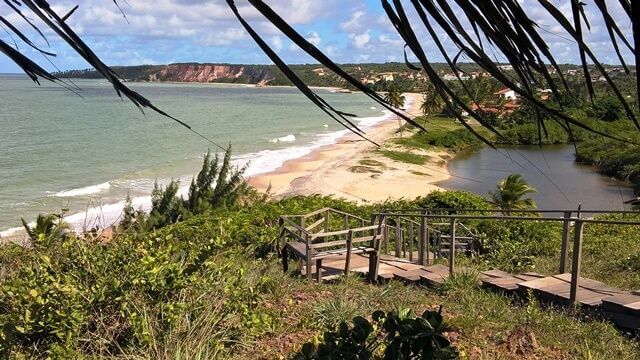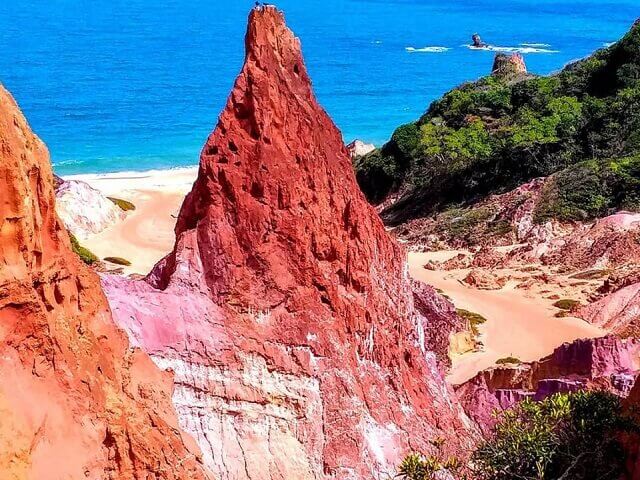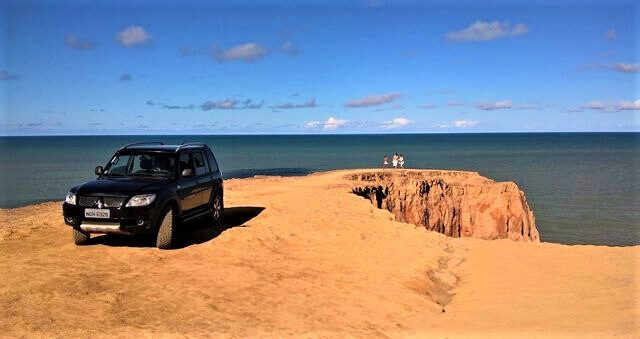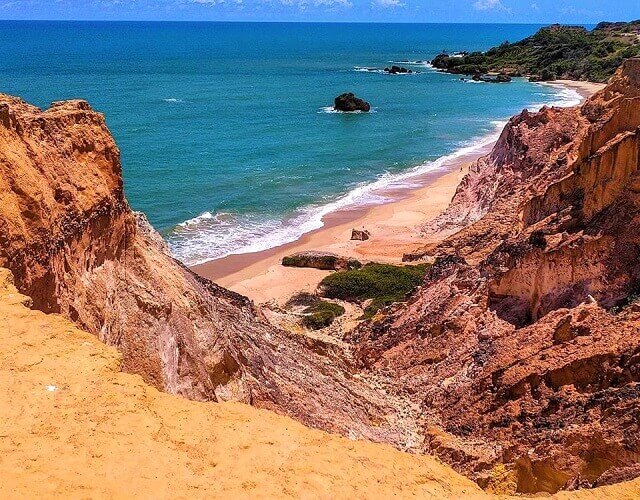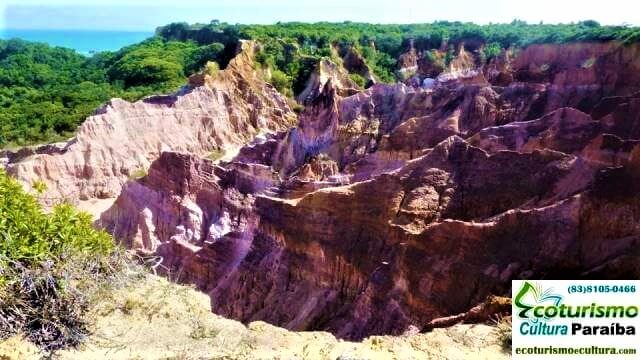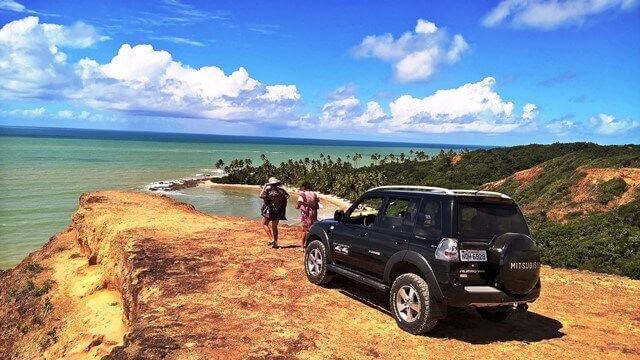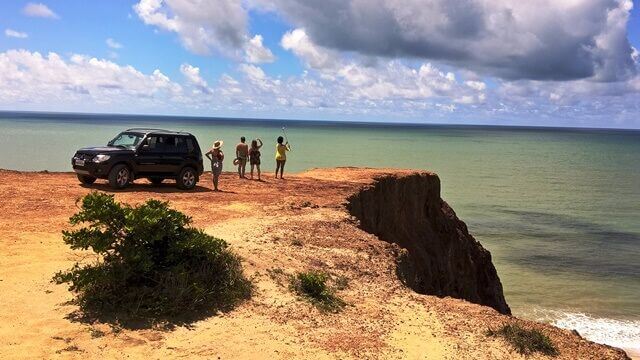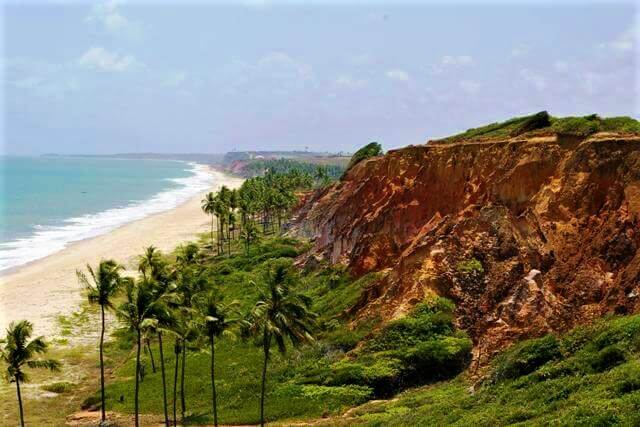 The "Finger of God"
The most famous viewpoint (pay attention to the visiting hours, for security reasons). It has an amazing view on the beach of Tabatinga, and another stunning view on the smaller beach of Coqueirinho.
Given the clean air, the purest of the Americas, you can see the towers of Joao Pessoa, tens of kilometers there! The sea is frequented by sea turtles...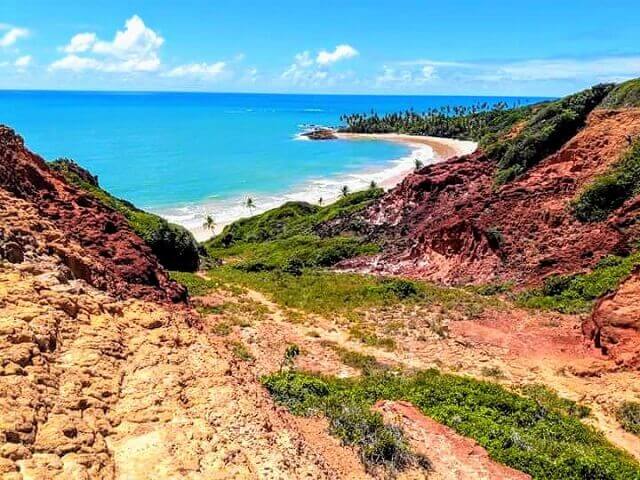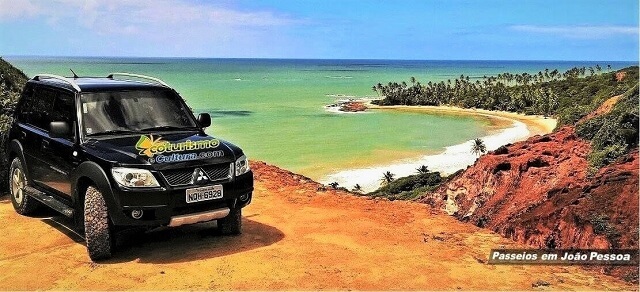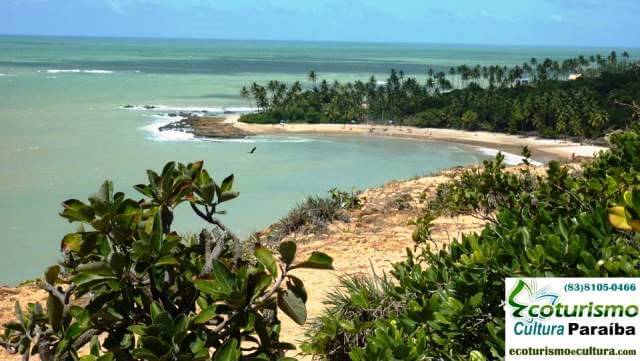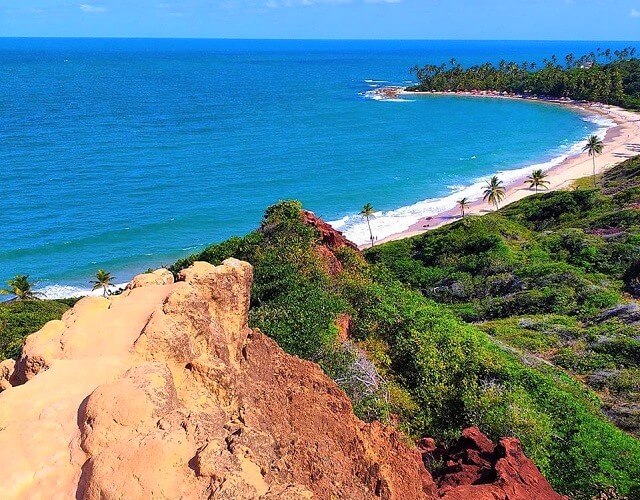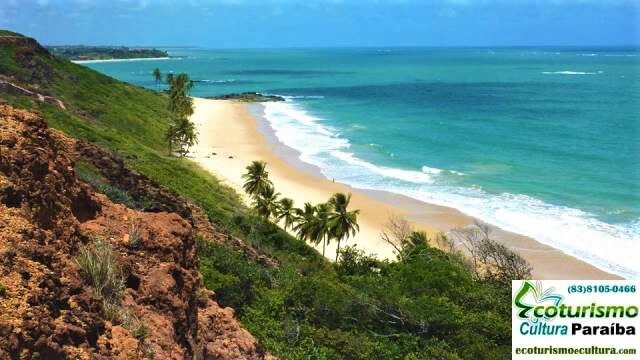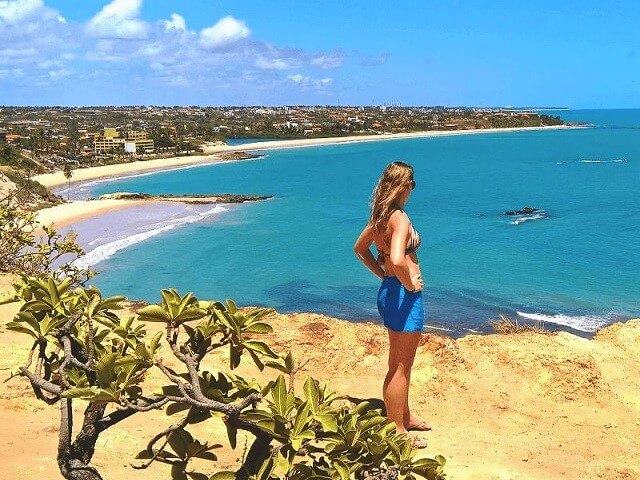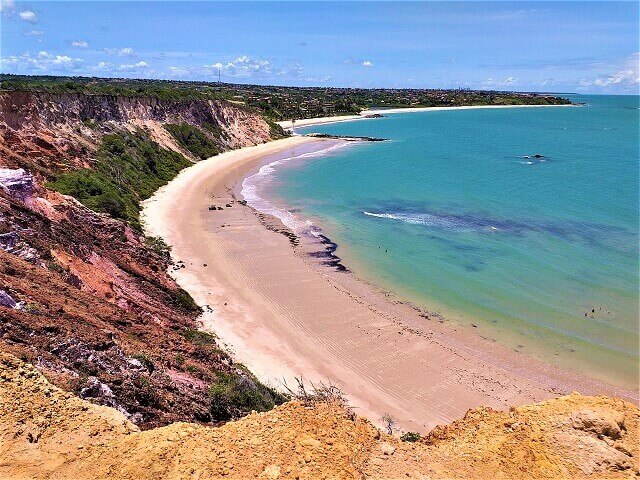 The "Canyons"
There are several canyons, the most beautiful is reachable only by SUV 4x4 when the tide is low; the largest being in Coqueirinho.
These colorful canyons (actually they are gullies), with amazing shapes, are caused by erosion from rains and global warming: the roots of weakened plants can no longer hold back the ground that collapses with rains...
All this red material reaches the sea, and accumulate itself behind the reef between Cabedelo and João Pessoa, forming the island "Areia Vermelha" (Red Sand).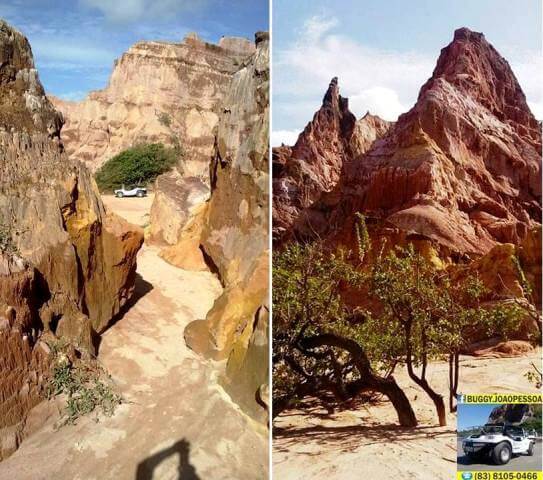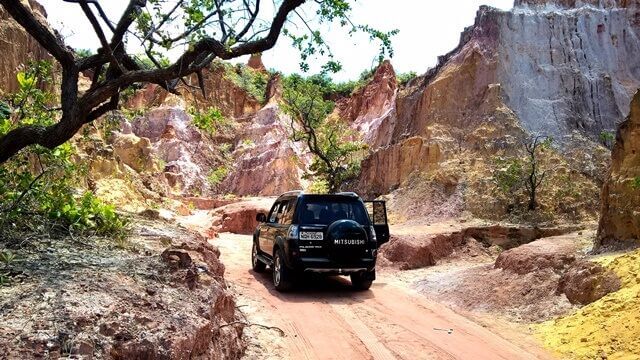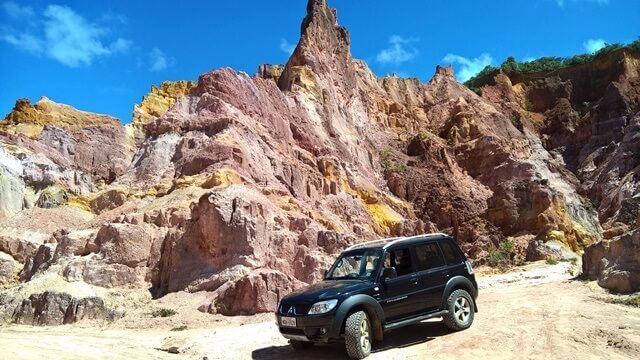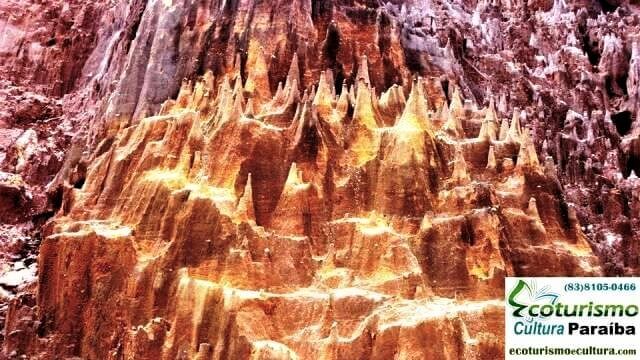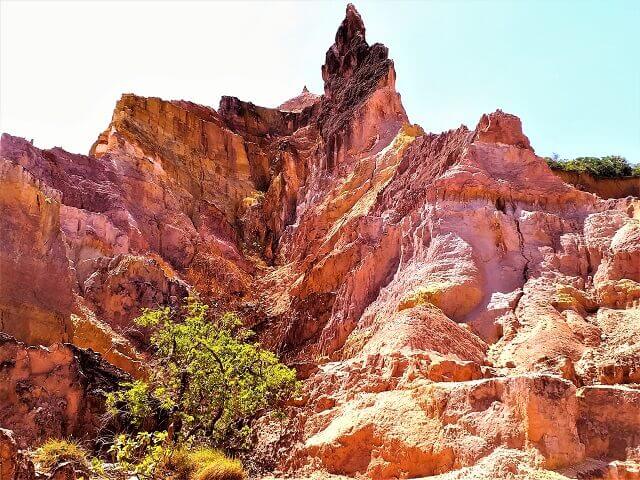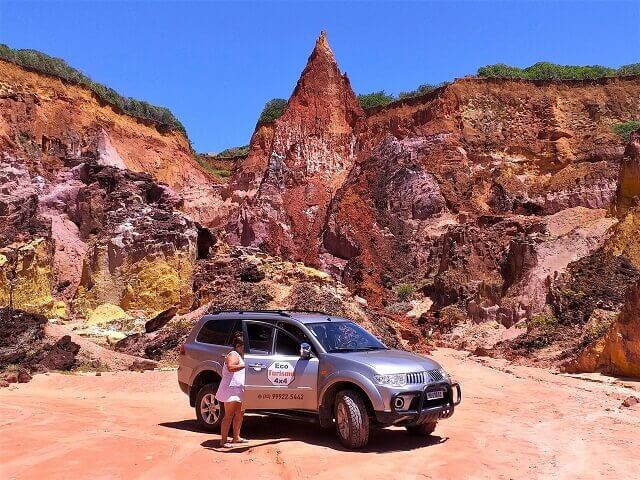 The Trails on the beaches
There are a number SUV 4x4 trails reaching canyons, cliffs and lookouts not to be missed, with stretches on the beaches.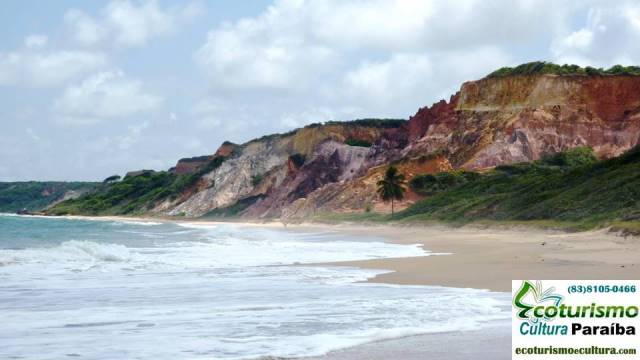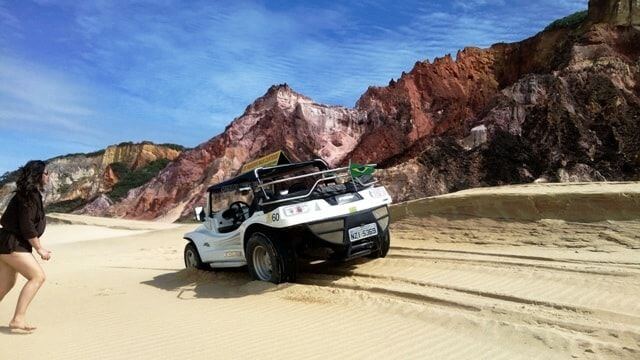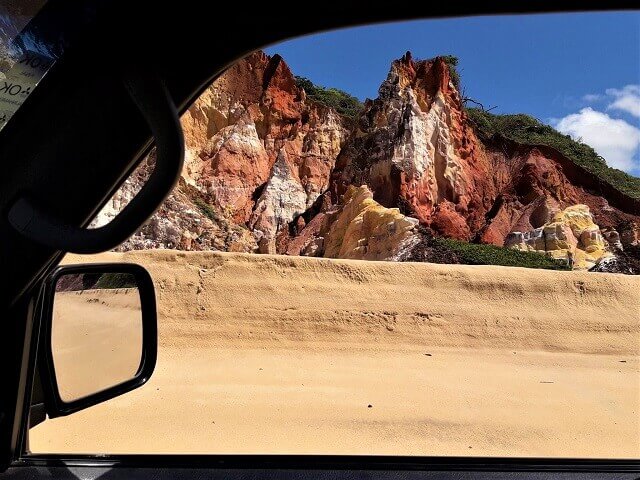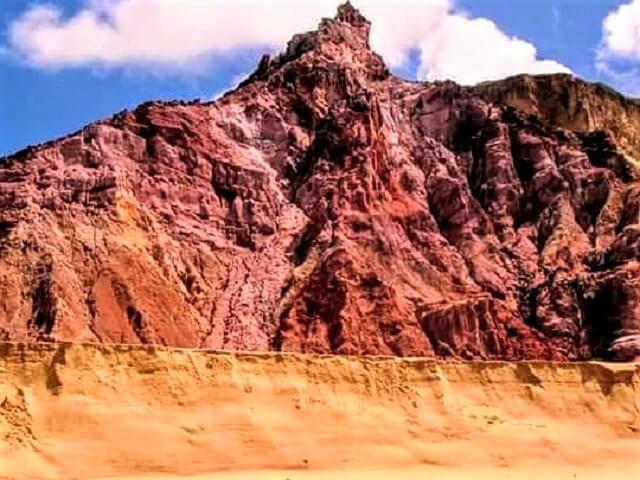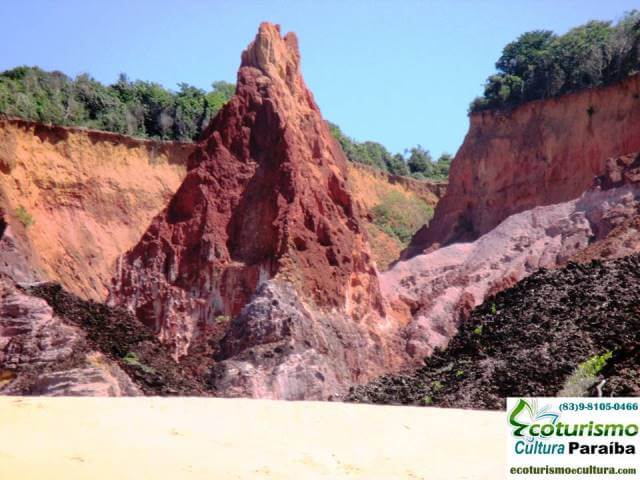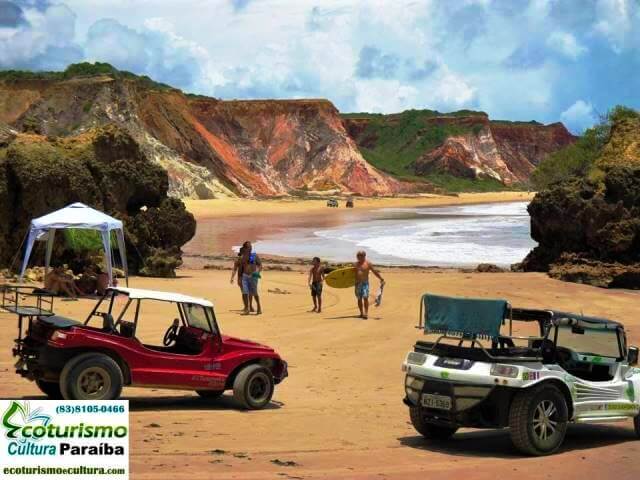 Ecological walk until Arapuca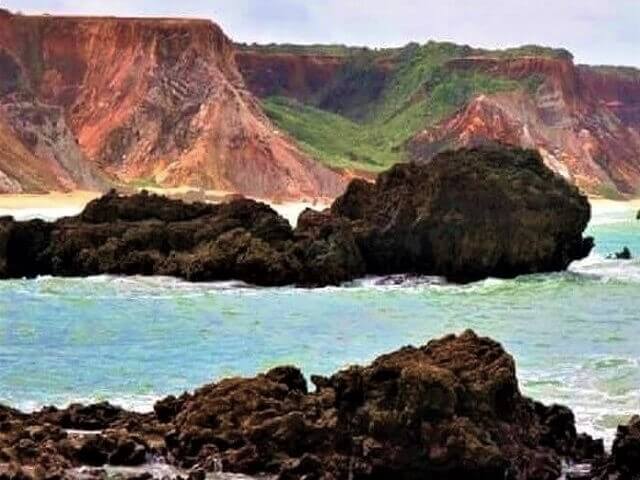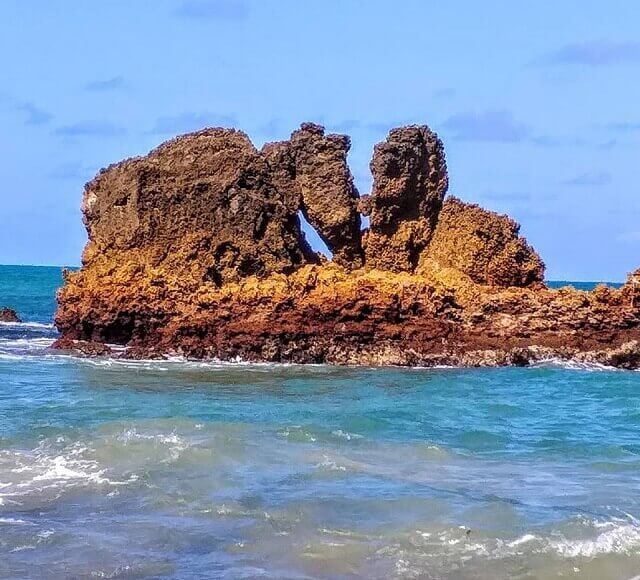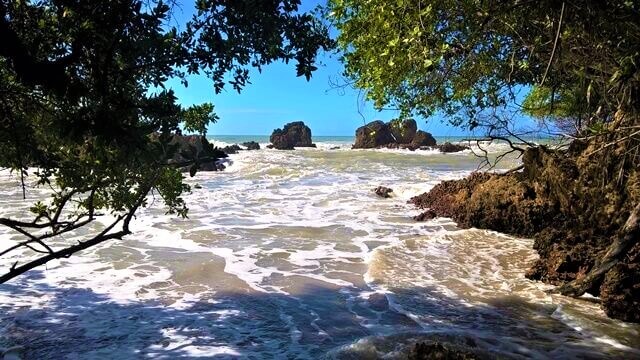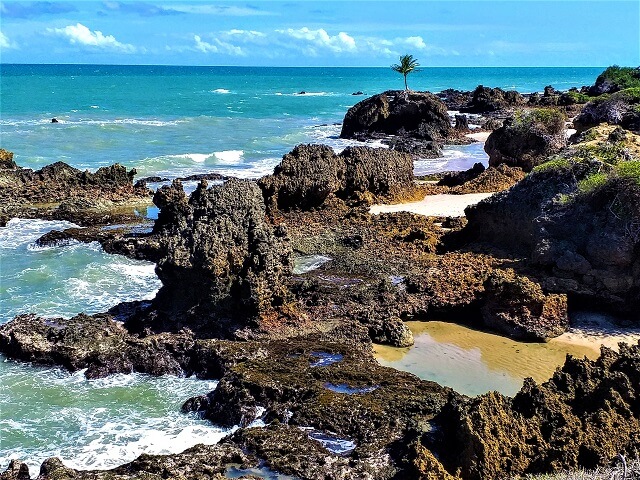 The cliffs
The sandy cliffs are colored by various minerals, forming sculptures with the rain erosion.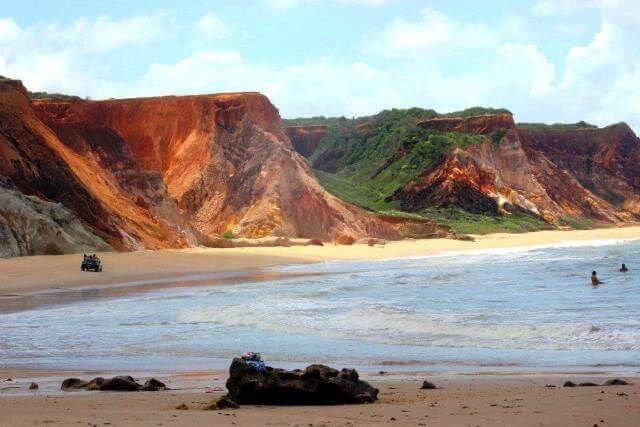 PART I: JP until Coqueirinho | PART II: Tambaba until Barra do Abiaí | PART III: Viewpoints and cliffs