By Vicente Paul
This page covers the route from Pipa to Tibau do Sul... more info here:
PART I: Barra de Camaratuba to Barra do Cunhaú | PART II: Barra do Cunhaú to Pipa | PART III: Pipa to Tibau do Sul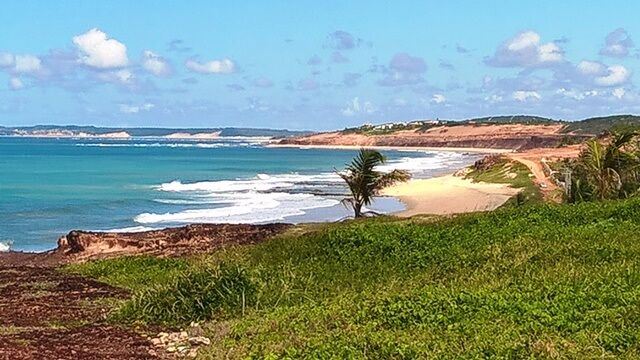 Some beaches are accessible on foot. Others require to make a 4x4 Jeep ride or boat - it is the case of Guaraíras in Tibau do Sul; and wild Sagi, in the village of Formosa Bay. During maritimes tours, with luck, the bonus can be swimming alongside dolphins. In tents arranged on the beaches you will find the famous fish and fried cassava, shrimp and oyster stocks, as well as ice cold coconut water and various drinks.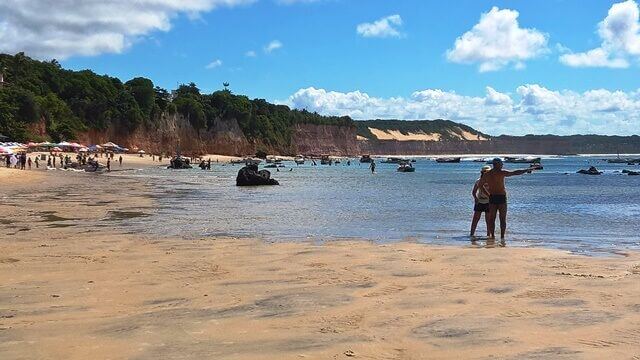 Pipa is famous now for having one of the busiest nights of the state, and is always full, either in high or low season. Pipa Beach is the main resort of the Southern coast of the state, along with the two more beautiful beaches: Ponta do Madeiro and Love Beach.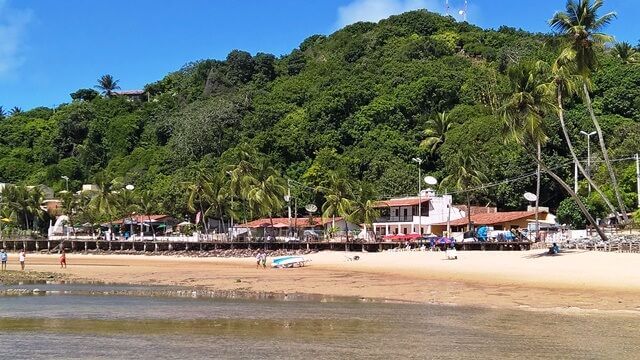 Within the ecological sanctuary of Pipa (there has trails, viewpoints and a beach)
The ecological Sanctuary of Pipa is part of the Area of Environmental Protection, APA-RN under the responsibility of IDEMA-RN; the community founded the Pipa Ecological Center to preserve the rainforest where you can observe several species of birds and marmoset monkeys. The sea is the meeting point of dolphins and sea turtles.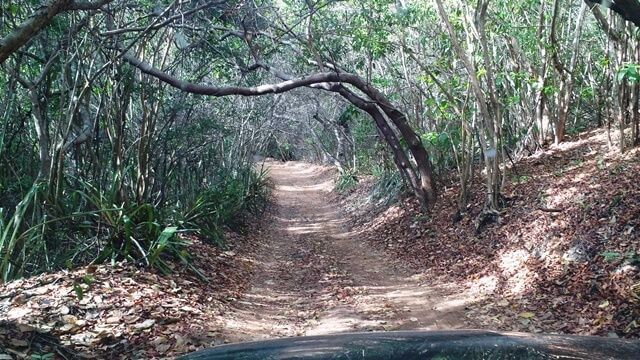 If you are in search of direct contact with nature, you can rest assured that much of Pipa and Tibau do Sul waterfront is in the Environmental Protection Area under the responsibility of the Brazilian Institute of Environment of Rio Grande do Norte (Idema- RN). The city was also chosen to be one of the pilots of the Orla Project. In 1998 the community organized and founded the Ecological Nucleus of Pipa to acts in the region with the dissemination of environmental information.
Sanctuary viewpoints...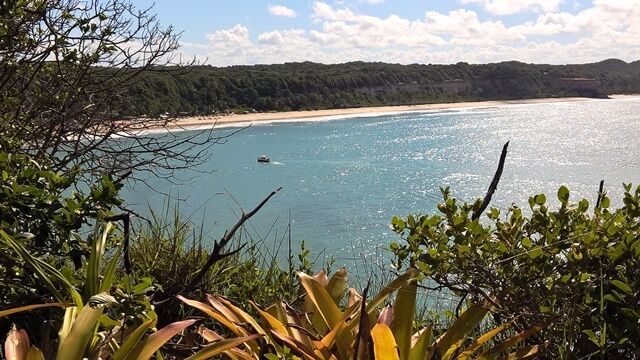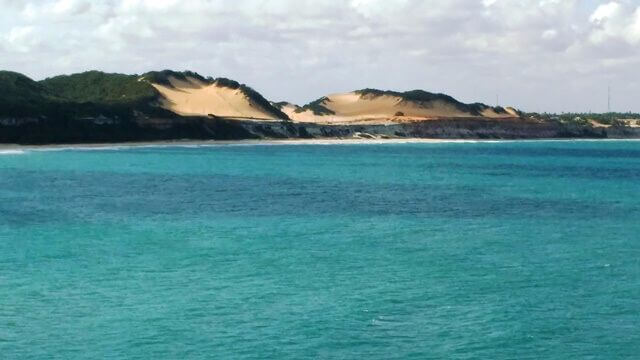 The privileged setting, framed by gigantic cliffs, home beaches for all tastes: with and without waves, with and without agitation, with and without tent, with and without people... The beauty, which combines clear waters and soft white sand, is a registered trademark in all beaches, especially the so-called Dolphin Bay, formed by Madeiros and Curral, where the mammals usually give shows in the morning and the evening.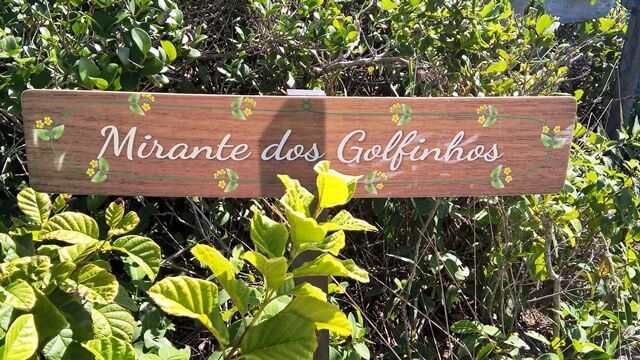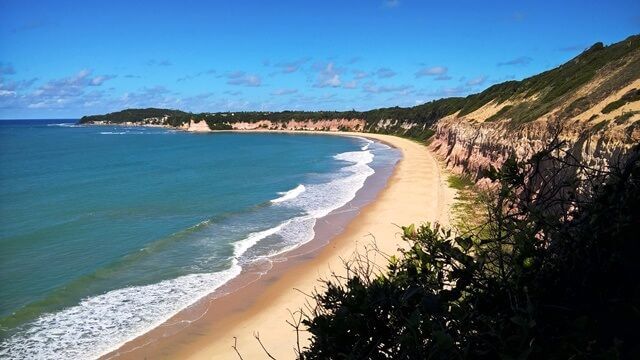 One has to preserve this Atlantic Forest that ensures good walks (see the Ecological Sanctuary and Tours), where you can observe several species of birds and marmosets. The largest Atlantic Forest reserve in the region, has 16 trails open to the public and you only spent a symbolic value to perform this wonderful tour in this area of unspoiled nature. The sea of clean water is a meeting point for dolphins and sea turtles: Pipa Beach in all its extension, is defined as an area of conservation of sea turtles.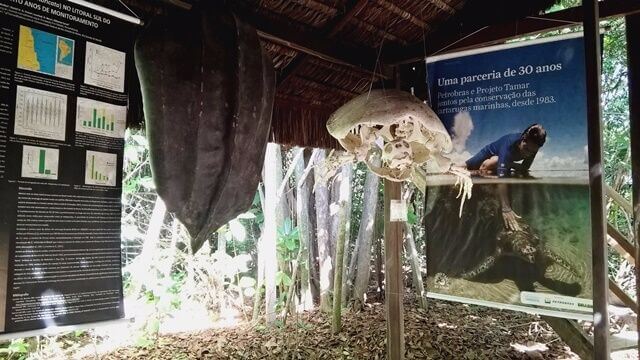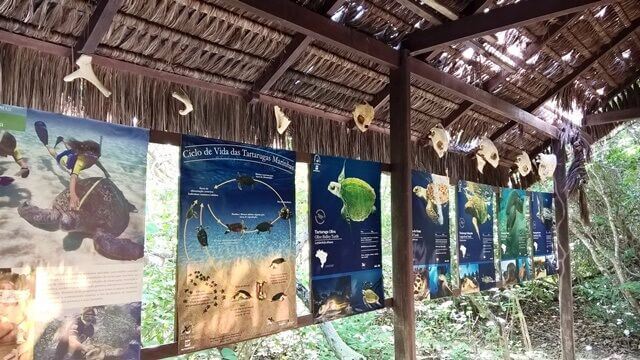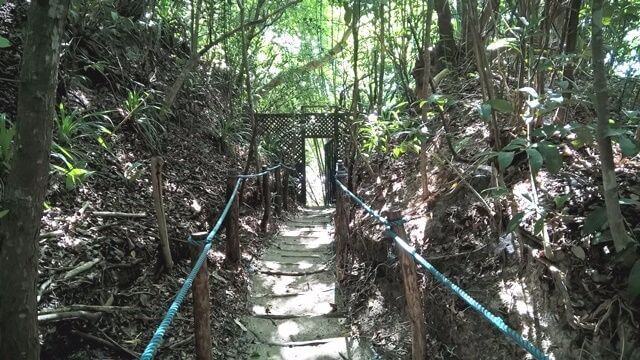 The sanctuary beach...
(Leaving the ecological sanctuary) → Top of page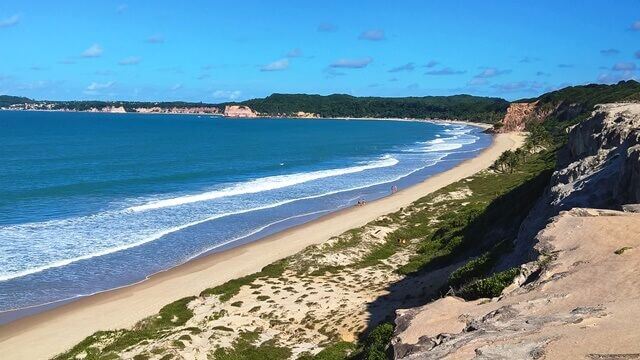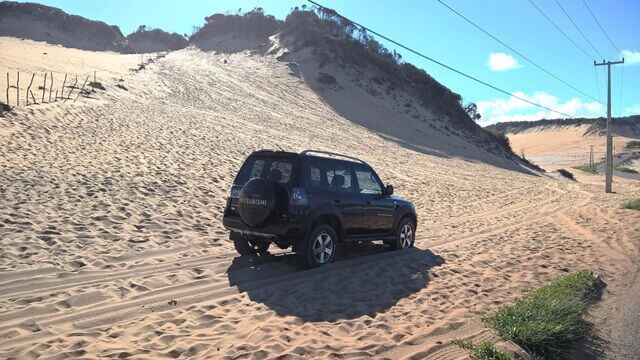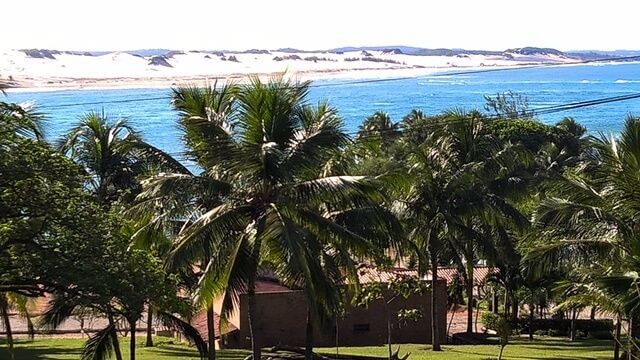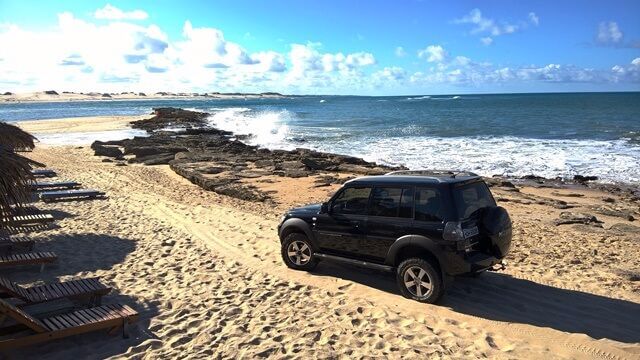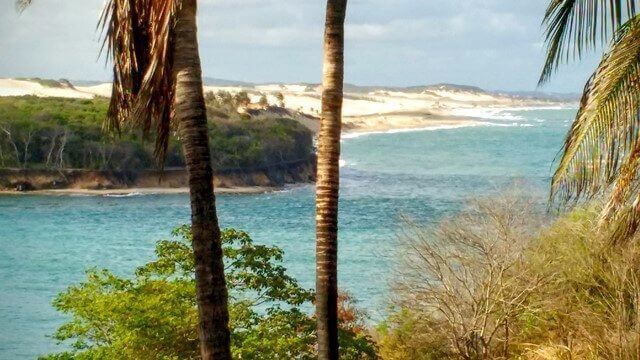 PART I: Barra de Camaratuba to Barra do Cunhaú | PART II: Barra do Cunhaú to Pipa | PART III: Pipa to Tibau do Sul