The sunset on the Alligator Beach

By Vicente Paul
THE TOUR, only together with other tours:
The sunset on the Alligator Beach, with the bolero de Ravel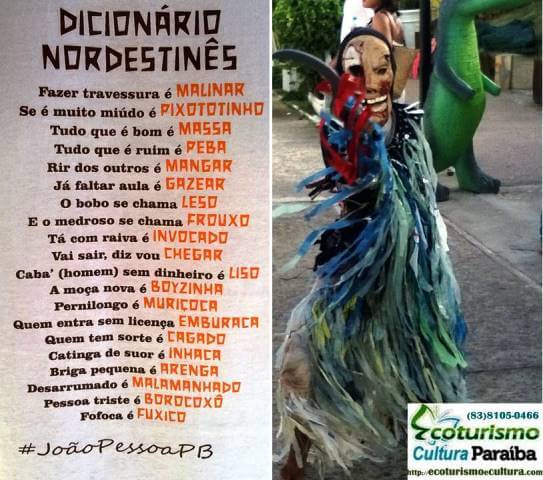 Actually there is neither beach nor Alligator... and the sunset: it depends! The show take place on the river Paraíba, halfway between Joao Pessoa and Cabedelo.
The name Alligator comes from the fact that by the early 1960s there was a seaplane that carried the post to the city, and to brake on the river he made this movement that recalls the progression of an alligator...
Residents started to nickname the seaplane alligator, and then the name of the place became the beach alligator.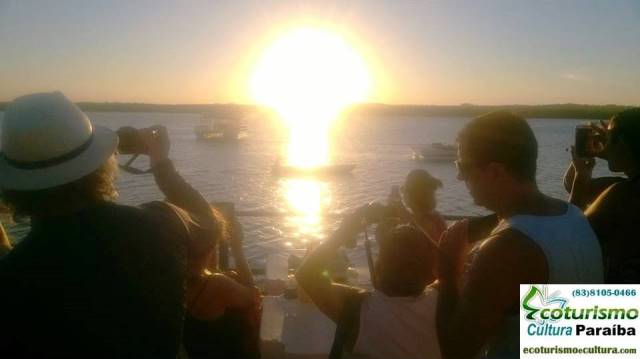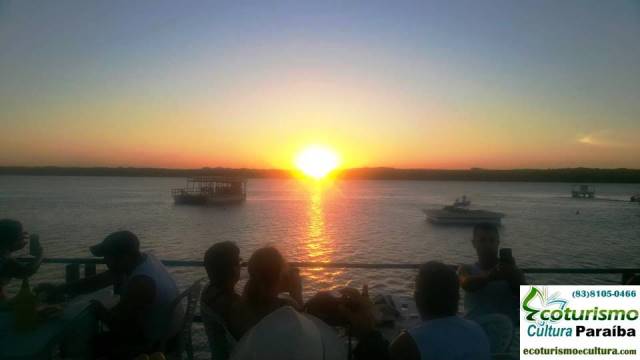 The tradition of Ravel's Bolero comes from a French who married a women of Paraíba and opened a restaurant along the river Paraíba. At the sunset time he spent this music... to the restaurant customers who became addicts, and he hired the musician Jurandir to perform live.
After some time that French had to return to France, and he entrusted the management of the restaurant to Jurandir... but it did not take long for the restaurant to go to bankruptcy! The ruin of the restaurant is still visible from the river.
Without stage to play, Jurandir is now playing Ravel's Bolero on a small canoe... and even entered the Guinness Book of Records for being the musician who most played that music.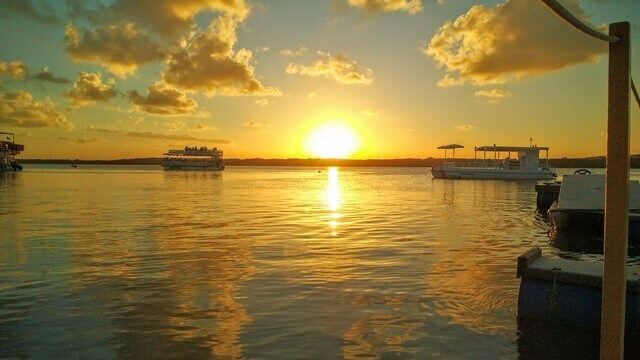 The name "Paraiba River" comes from the Tupi and means river difficult to navigate; the width of the river is impressive, but the depth just reaches the 1.50 meters, and the stream is weak.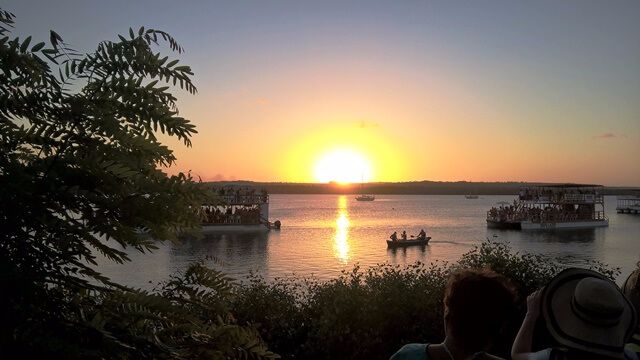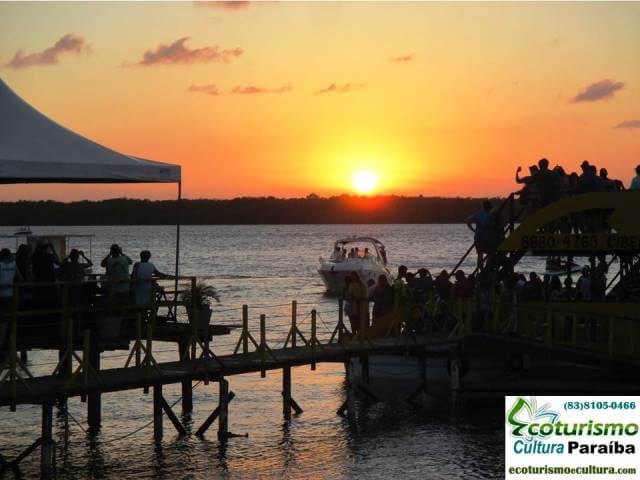 Until June 2015 there were four bars above this river that allowed to watch the sunset with drink, food and live music; unfortunately our managers removed the bars claiming they were on the territory of the Union.
A new infrastructure will be available on the mainland... but will never have the charm that had bars above the river, allowing comfortably watch the spectacle of the sunset.
Nowadays you have two options:
- Or you watch standing on the sidewalk
- Or you watch sitting on a catamaran, with traditional dances, tour on the river with explanations...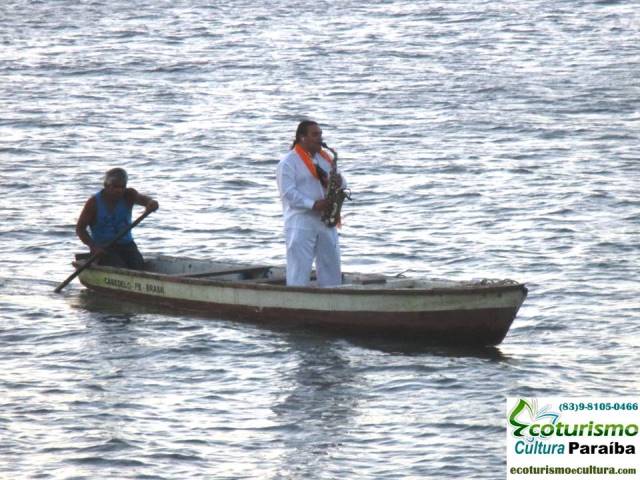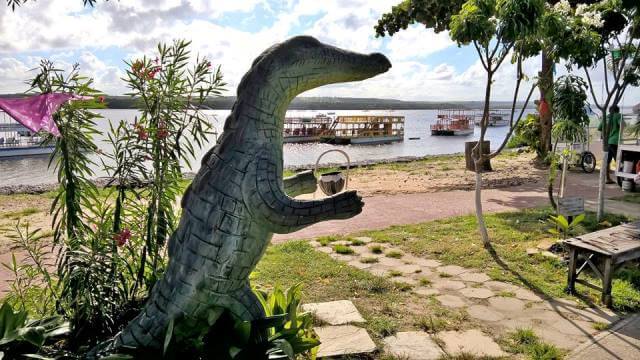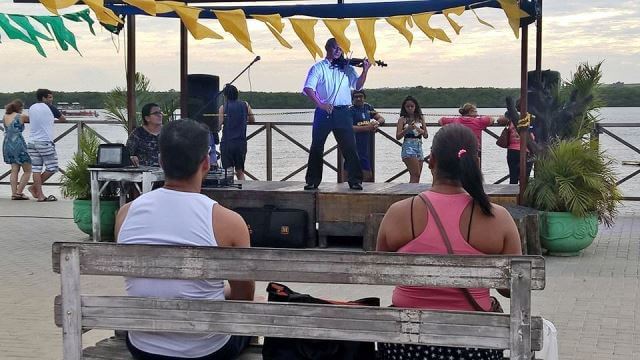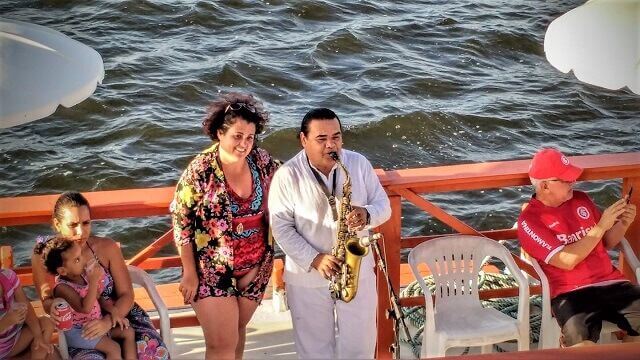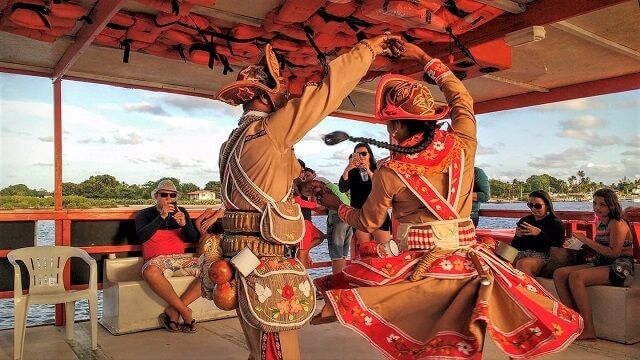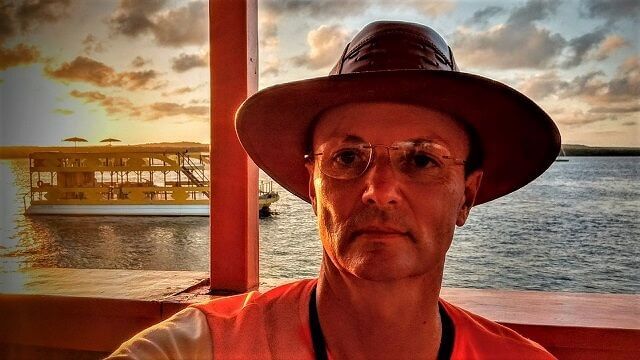 The craftsmanship of the place is the most diversified in the region, and is worth the trip. The culinary specialty is the tapioca: with more than 100 flavors, there are tastes for everyone!