What to do in Joao Pessoa in 7 days
The Paraíba holds touristic points to fill the eyes of travelers passing by. Monuments counting the past, as in the city of Areia in the Brejo, can be visited.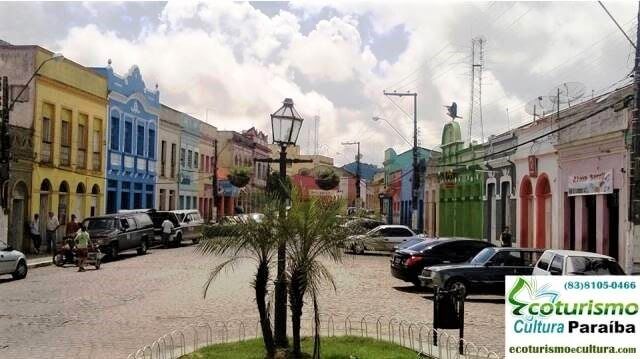 In João Pessoa, the country's third oldest city and one of the greenest capitals in the world, a walk through the historic center reveals remarkable architectural complexes such as the church of Our Lady of the Carmelite and the Saint Francis cultural center, historical complex with baroque churches and museums. On the seafront, the Tambaú neighborhood has a pedestrian area with lively kiosks and boat trips to the natural pools of Picãozinho and Seixas with corals and fishes, 600 meters from the coast.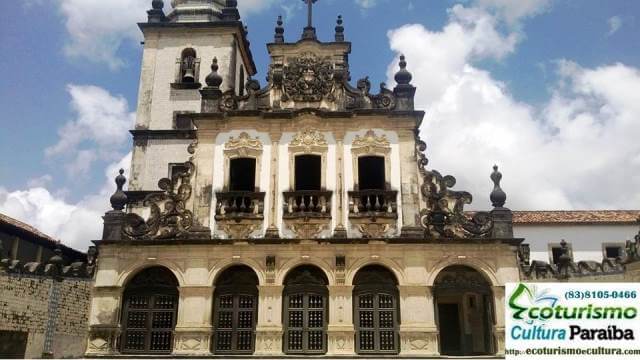 The breathtaking scenery of the beaches of the Paraiba coast attract tourists looking for an always sunny destination and paradisiacal beaches! In only 130 km of extension, the coast of Paraiba has a great diversity of landscapes. Cliffs, views, beaches lined with coconut palms and calm emerald sea, with natural pools at low tide, are some of the scenarios of the south coast beaches of João Pessoa. Situated in municipality of Conde, 35 kilometers south of João Pessoa, are two jewels of the coast of Paraíba: Coqueirinho and Tambaba (being the first naturist beach in Brazil). Nature lovers can not miss the beaches from Tambaba to Barra do Abiai on the territory of Pitimbu, 60 km from the capital, accessible only by Jeep 4x4.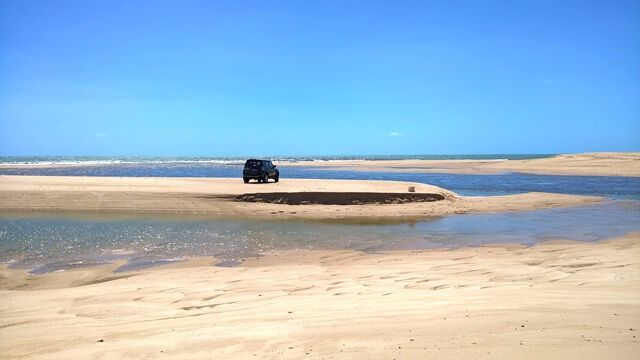 Crossing the Paraiba River on a ferry, you will discover the north coast beaches of Paraiba in Lucena. Well differentiated from the south coast and allowing large stretches to the seashore, with deserted beaches, hot and shallow water at the tip of Lucena, to the wild Barra do Miriri (4x4 Jeep access). Village of fishermen, Lucena contains one of the largest coconut plantation and a gastronomy specialized in seafood.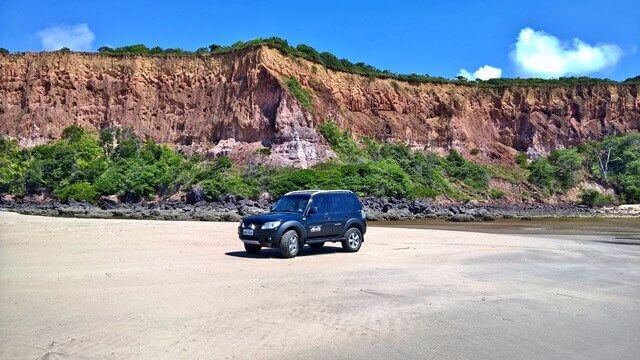 The exotic flavors of the cooking depend on the region. On the coast, fish, shrimp, crab and lobster dishes are the main protagonists. In the country, dried meat, goat meat and chicken "capoeira" are the most frequent in the menu.
One of the most popular festivities in Brazil, the "biggest São João in the world", happens 140 km from João Pessoa in Campina Grande. The city receives the attention of the state during the month of June with more than 300 troops representing themselves in the city, making the pride of the population of Paraiba.
Another unforgettable spectacle, 8 km north of the capital, is the famous sunset on the beach of Jacaré with the music of the Ravel bolero. The best craftsmanship of Paraiba is found there. Watching from a catamaran, you can also enjoy a show with traditional dances and northeastern music.