Presentation of our services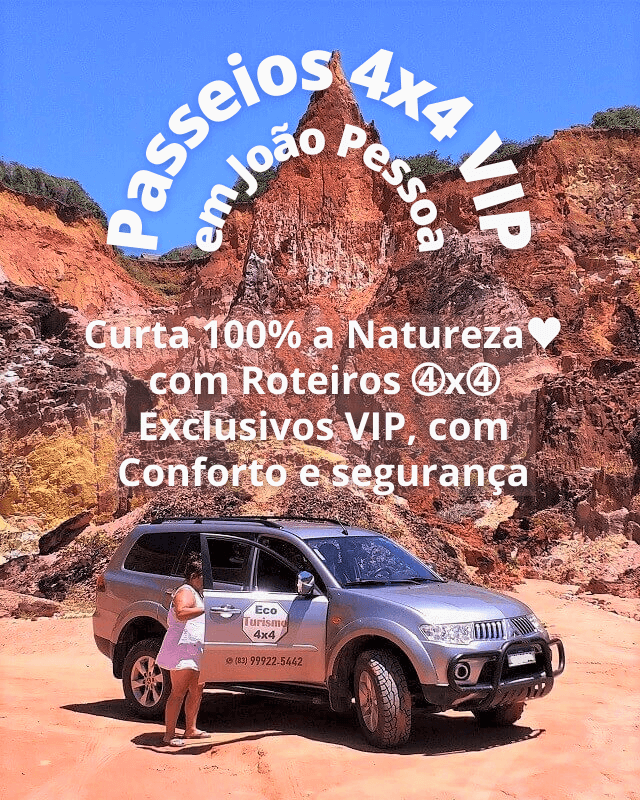 Best 4x4 Tours | VIP Tourism in João Pessoa
Enjoy exclusive 4x4 itineraries with security and VIP comfort.
Passionate about beaches and nature?
We, from Ecoturismo e Cultura, too!
We focus on ecotourism, showing all the beauties of nature.
Enjoy more beaches and more viewpoints by Pajero Dakar, passing through places where ordinary cars do not have access, with tour guide and accredited 4x4 vehicle.
What do I lose if I don't hire the 4x4 tours?
1.- You waste time and money because if observed from the perspective of Cost X Benefit, you will find that you will enjoy much more of the destination in less time!
If you have to go back several times or stay more time, and not find everything out, you would definitely lose more money.
2.- You miss memorable memories because we have perfected these itineraries over the years, so you can enjoy the beauties of nature to the full: invest in your experience!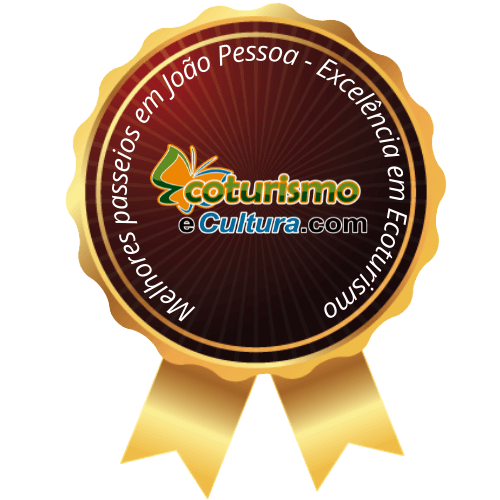 DON'T MAKE THE MISTAKE OF IMPROVISING YOUR TOURS
AND LOSE THE BEST OF TOURISM IN PARAIBA:
BOOK VIP TOURS AND LIVE UNIQUE EXPERIENCES!
WHY US?

The SEATS are LIMITED:
ASK NOW for your TOURS via WHATSAPP!
Because we believe that:
Nature is good for you.
The fewer people, the more you benefit.
You shouldn't worry, just enjoy.
With little time, you should receive more.
You deserve attention and exclusivity.
You need comfort and security.
...this is why:
We focus on ecotourism, and the beauty of nature,
with semi-private and personalized tours.
We take care of all the details,
showing more beaches and viewpoints by 4x4,
paying close attention to you.
We left by Pajero Dakar with a tour guide.
...but for this reason too:
We work with limited places!
See customer reviews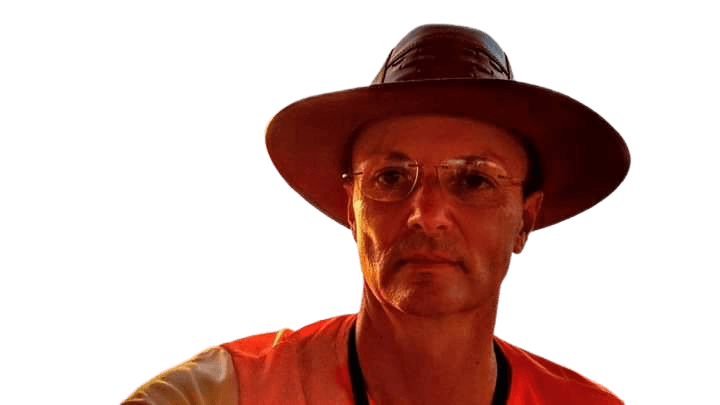 My name is Vicente Paul, I'm the founder of 'Ecoturismo e Cultura' and international tour guide (PT, EN, FR, NL).
Originally Belgian, I worked there in my IT micro-company, but I decided to exchange that security for my passion for nature, living off tourism in Paraíba. I had to start over from scratch after losing everything I had, but thanks to customer recommendations, in 10 years I served more than 1000 families.
I look forward to sharing with you my passion for this coast, through differenciated tours!
Our tours are EXPERIENCES
...we make DREAMS!