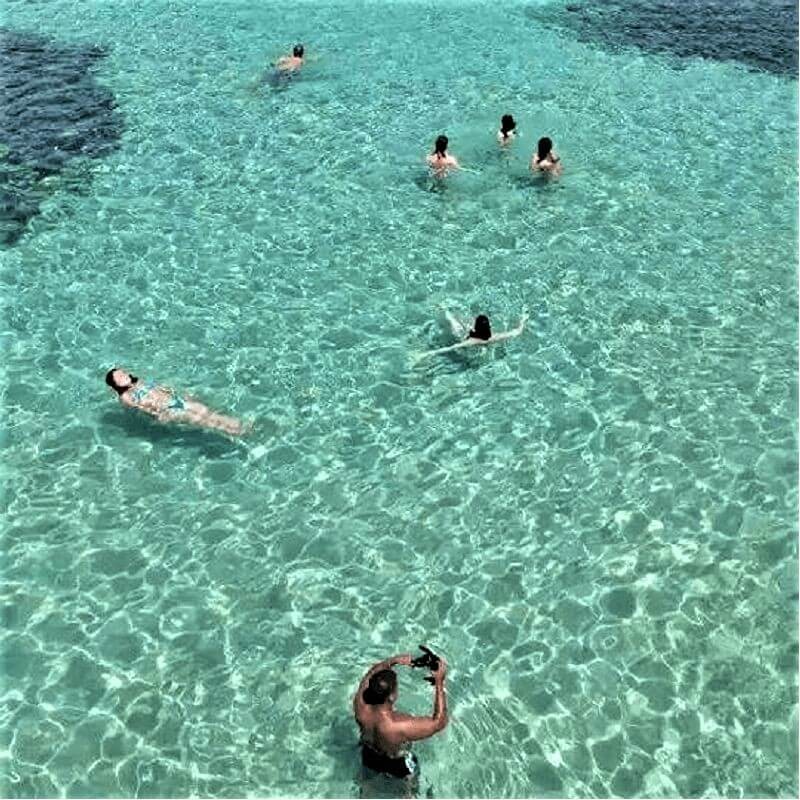  
Tour Areia Vermelha João Pessoa
One of the MOST CLASSIC tours of João Pessoa!
» North urban coast = Areia Vermelha +Forte Santa Catarina +Sunset.
Exclusive VIP itineraries to enjoy more, comfortably and safely, without wasting your time.
Limited spots: SCHEDULE NOW!
HOW DOES IT WORKS and the info to BOOK. The TOURS and the PRICES.
PHOTOS: North coast, Areia Vermelha

The tour to Areia Vermelha in João Pessoa also includes the fort of Cabedelo PB, and the sunset at Jacaré beach with Ravel's bolero.
Tour to Areia Vermelha in João Pessoa
The tour Areia Vermelha include the Fort of Santa Catarina in Cabedelo, with the island Areia Vermelha, island of sand that accumulates behind the reef barrier, and the sunset on the Jacaré Beach, going through beaches of Bessa, Intermares, Poço and Formosa.
The island of Areia Vermelha beach consists of a sandbar stuck behind the reef, and is located about 800 meters from the coast, halfway between Joao Pessoa and the end of Cabedelo.
The color orange is due to coastal erosion processes from the south by the rains that throw to the sea, a red dye, brought north by ocean currents.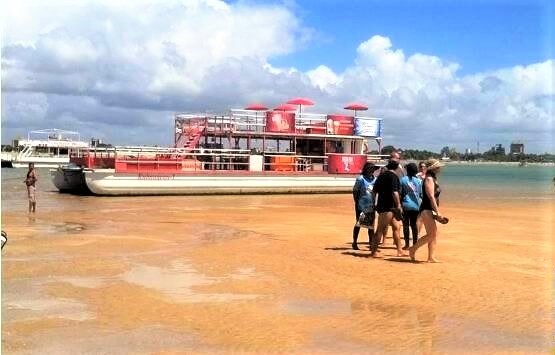 This sand beach only stands above sea level when the tide is low. The permanence time of tour Areia Vermelha on the island is + -3 hours.
The Fort Santa Catarina located at the tip of Cabedelo was built in 1589 by the Dutch to defend the entrance of the river Paraiba, only entrance to the city of João Pessoa (then called "Our Lady of the Snows").
Along with the fort St. Antonio on the other side (which no longer exists), and a battery of guns on the island of restinga in the middle of the river.
The visit of the Fort of Santa Catarina tells all the history of the place, from the meeting with the Indians until whaling in the 1980s.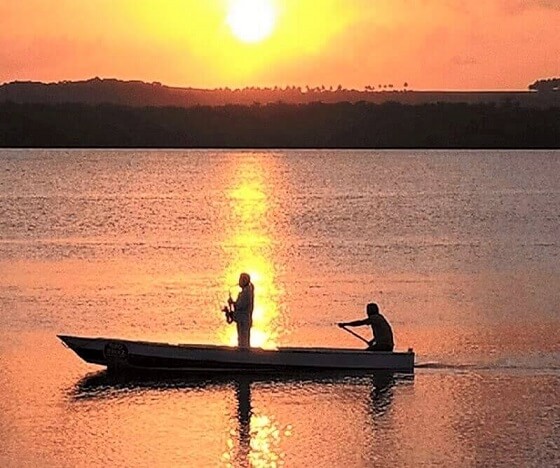 The Sunset on the Jacaré Beach, besides the spectacle of Jurandir playing Ravel's Bolero when the sun sets on the horizon, is the opportunity to meet the best crafts in the region.
If you watch the sunset on a catamaran, you will also have dances typical of the region with Lampion and Maria Bonita, and a turn on the river with all the explanations on this beautifull tradition.
Related articles on blog
No related articles on blog