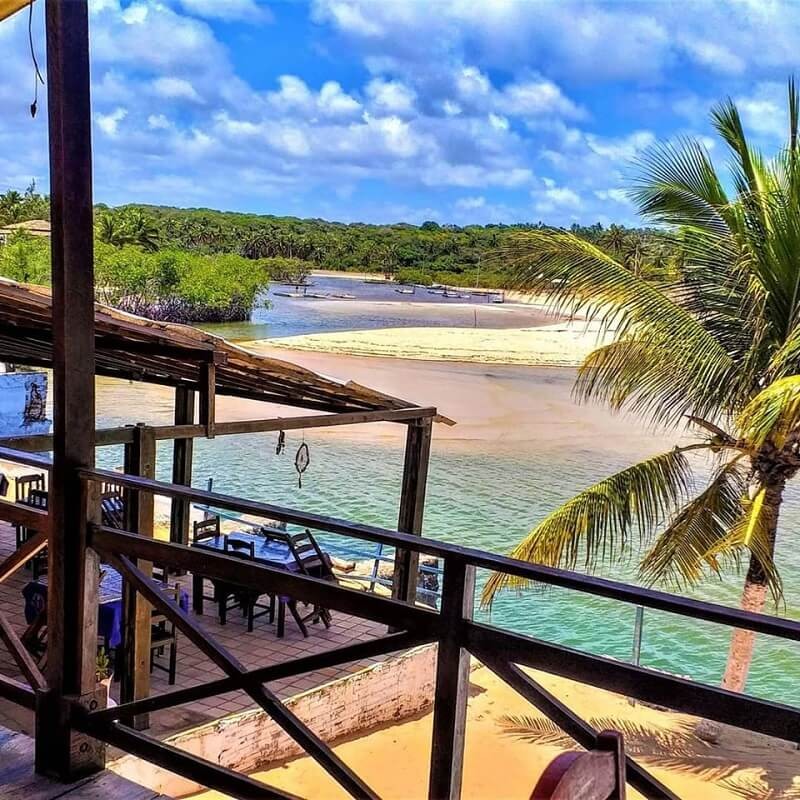  
Tour to Pipa |Barra do Cunhaú
Pipa-Barra do Cunhaú is the MOST SOUGHT-AFTER interstate tour leaving João Pessoa!
- HOW DOES IT WORKS and the info to BOOK;
- the TOURS and the PRICES;
- the detail of the BEACHES (in the end)

Tour from Joao Pessoa to Pipa: from the natural pools of Barra do Cunhau to the beach of Pipa, passing through the chapadão by 4x4 jeep.
Tour Joao Pessoa, Pipa and Barra do Cunhau, by jeep
Today, tourism and the creation of shrimp are the two main economic activities of the region: under favorable ecological conditions, RN concentrates most of the shrimp breeding farms in the country with about 1,800 producers.
When you get to Cunhaú Barra Beach the feeling is standing on a deserted beach with a large fine white sand carpet.
The sea is so calm that it looks more like a large pond of green and clean waters. It is very common to find reefs along the coast, and thus, natural pools are easily formed.
Nearby the trendy Pipa, Cunhaú Barra combines the natural beauty of the region as crystal clear sea, rivers, dunes and mangroves... One item, however, makes all the difference: the tranquility.
This total contrast of peace and visuals between Barra do Cunhau and Pipa, in addition to the 4x4 route above the spectacular chapada de Pipa, contributes a lot to the charm of this Joao Pessoa Pipa tour.
Tour from João Pessoa to Pipa and Barra do Cunhau
The name "pipa" is due to the fact that the Portugueses, from the nearby ship, saw a rock that looked like a shape of a kite, which in Portugal, is the most common name for a barrel of wine or olive oil.
Home to dolphins and sea turtles, Pipa beach belongs to the municipality of Tibau do Sul, Indian name meaning "between two waters".
The most endemic and atypical characteristic of this tropical paradise is the junction between towering dunes superimposed on the horizon over the trays that end up in living geomorphologically cliffs by the action of the sea and the winds.
The Chapadão, famous Pipa Beach cliff, is much visited by those who enjoy the sunset.
Arrival from Camaratuba via the beach is a separate option.
Related articles on blog
No related articles on blog