 
Tour of the Mills in Areia
- HOW DOES IT WORKS and the info to BOOK;
- the TOURS and the PRICES;
- the detail of the BEACHES (in the end)

The tour of the Mills and the historic city of Areia: traveling to Areia means traveling back in time! Brejo is the land of culture and artists.
The tour of the mills in Areia
In the Brejo, the bucolic air of the interior and the journey to the past of the Path of the Mills allow you to experience the history of the Sugar Civilization.
The charm of the architecture of the past reminds visitors that Areia was the center of Paraiba culture in the past.
The architecture of ancient mansions, artisanal sugarcane mills, the rich culture of the area, local gastronomy and lush vegetation are the highlights of this charming visit.
The registered historic city of Areia PB
Registered by the IPHAN, Areia city has cultural and architectural treasures of the past that prove the cultural richness of the Brejo.
In the main street with colorful facades, inside the stores there is wood like 200 years ago... there are even centenarians vendors! At night, locals put their chairs in the street to discuss.
In its rich historical heritage, we find: theaters, plantations, museums, hills and houses that tell the history of the state. Always accompanied by the Brejo's hospitality and rich gastronomy, and accompanied by the best cachaça of Paraíba.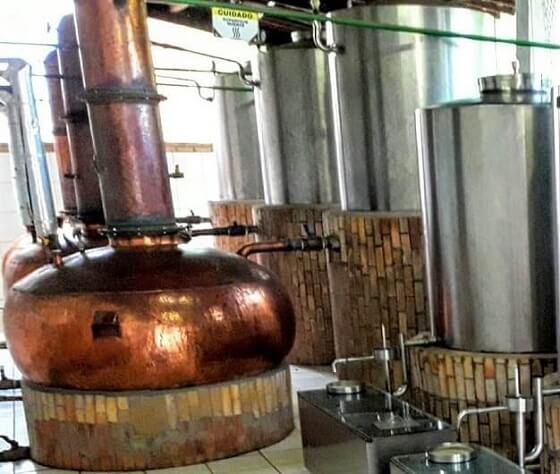 Besides the culture, visitors can also discover the mills producing cachaça and molasses, taste the regional gastronomy, experiment with nature trails, contemplate and know the history of sugar cycle in museums and historic houses of the Brejo.
The path of the Cachaça Mills
Producing region of handmade brown sugar and cachaça, a trip in the history of the Brejo leads to the times of sugarcane mills, allowing the visitor to enjoy freshly made products, and participate to the production.
The Brejo contains about 300 mills that can relive the history of the sugar civilization.
At the end of Alagoa Grande, direction Areia, is the old tradition mill Volupia; at the exit of the city Areia, Triunfo is the newest mill.
The road of the cold in the Brejo of Paraíba
The climate of the Brejo region is marked by a curious temperature inversion: going towards west, the temperature fall sharply before rising again (the route is called route of the cold).
The Brejo of Paraíba includes mountain landscapes with an average altitude of 550 m and temperatures between 12 and 18 degrees from June to August.
A cold scenario for the North-East, made up of rivers and waterfalls, trails and tropical forest, not to mention the hundred-year-old heritage of the cities and the promotion of events.
Because of the altitude, the train that was the engine of development in the region in the past never went there, and the city of Areia, classified by IPHAN, stay stuck in the past.
Related articles on blog
No related articles on blog