By Vicente Paul
This page covers the beaches from Tambaba until Barra do Abiai... more beaches here:
PART I: JP until Coqueirinho | PART II: Tambaba until Barra do Abiai | PART III: Viewpoints and cliffs
The best Beaches of Paraiba: Beaches of southern coast of João Pessoa
Beach of Tambaba | Barra of Grau | Bela beach | Barra of Abiai
The southern coast Beaches of Paraiba (Costa do Conde)
The south coast of Paraiba is famous for the incredible beauty of its pristine beaches, each with its own beauty. Most of the trail is within an environmental protection area, the APA Tambaba, from the Tabatinga beach to the Barra do Graú (on the other side of the Tambaba beach). Colored sandy cliffs, the must-see viewpoints (access only via JEEP 4x4), mangroves and lush vegetation, form a unique combination.
The beach of Tambaba (with naturist part)
Mythical beach with a naturist part, Tambaba in Guarani means: inside the shell. Indeed, the beach is protected by rocks that form natural pools when the tide is low. The star of the beach is a coconut tree that grows above a rock in the shape of heart... this beach has the whitest and finest sand of the coast: a delight! You access the nudist part by a staircase located at the end of the beach. To throw a glance, it is compulsory to join the show!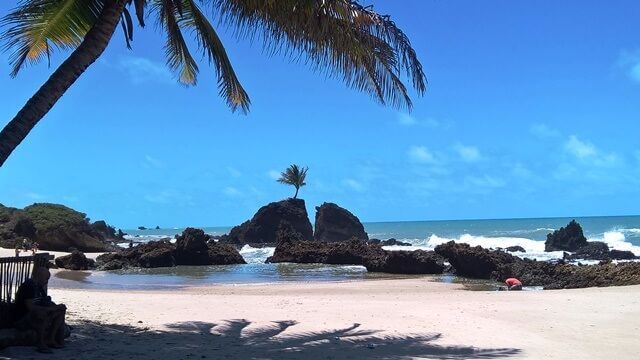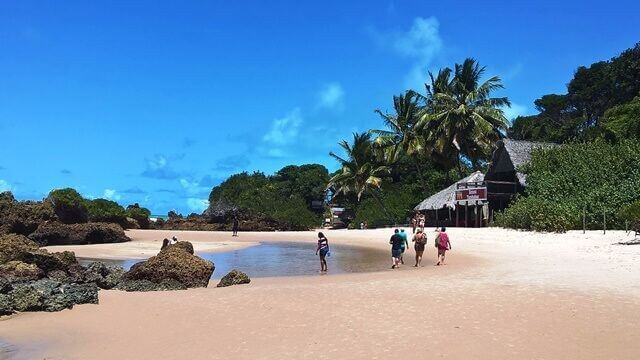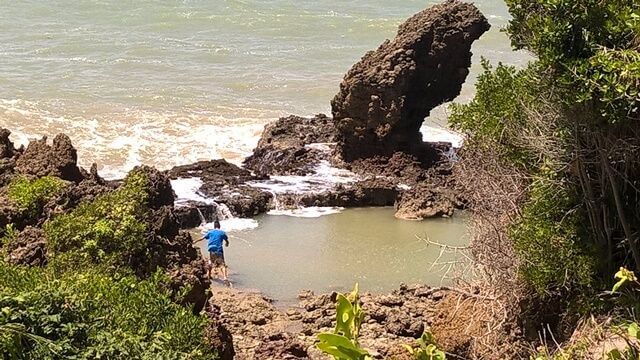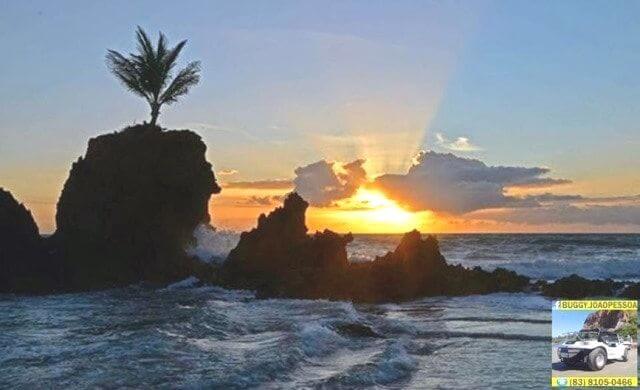 The Barra of Grau → Top of page
With complicated access, this beach is the wildest of the southern coast, getting other side of the naturist part of Tambaba... The Grau river meets the sea forming a mangrove. Paradise of birds, fish and crustaceans, Barra of Grau is a true ecological sanctuary!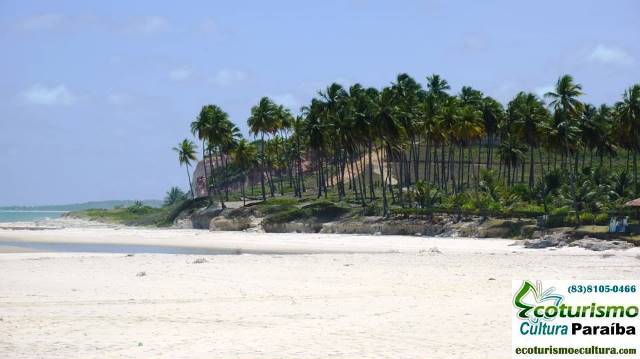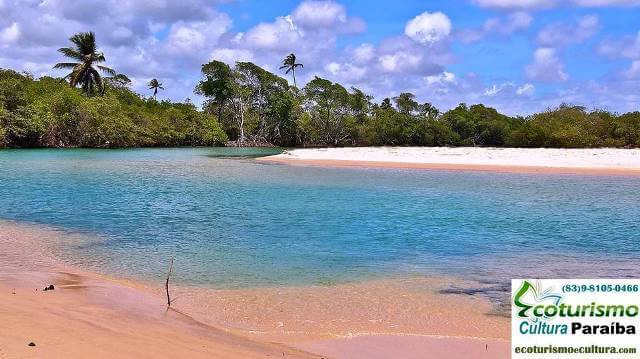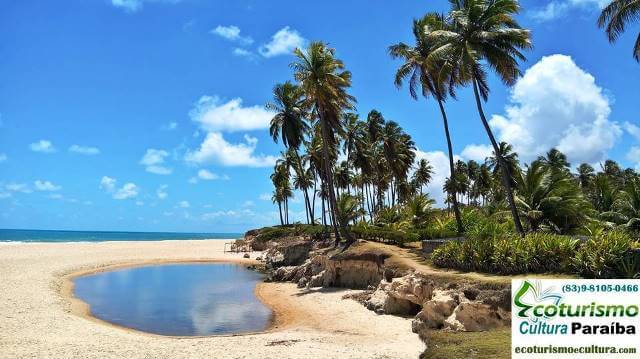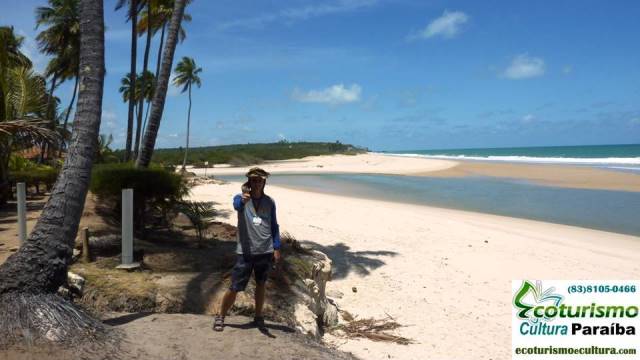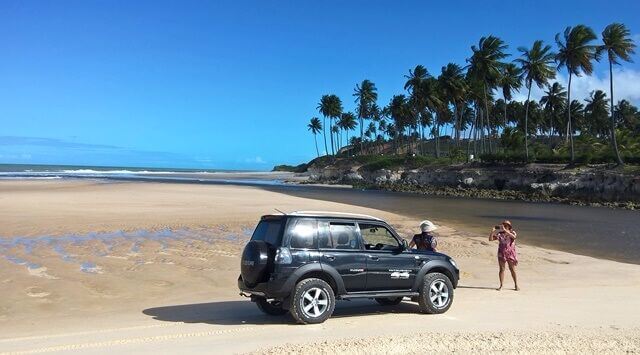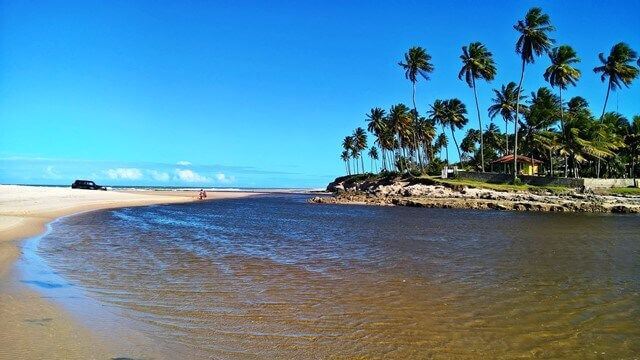 The Bela Beach → Top of page
Already more remote, this beach has a pool embroidered with small restaurants serving dishes... in the pond, the waiters coming by raft!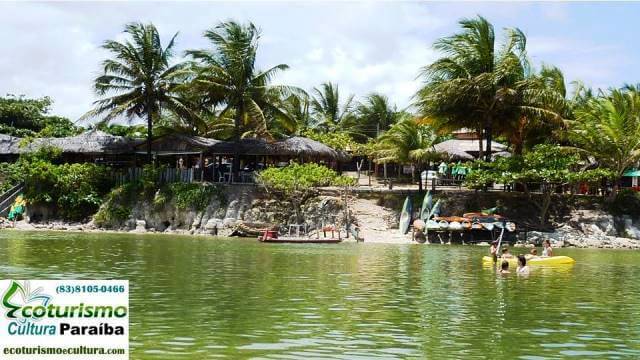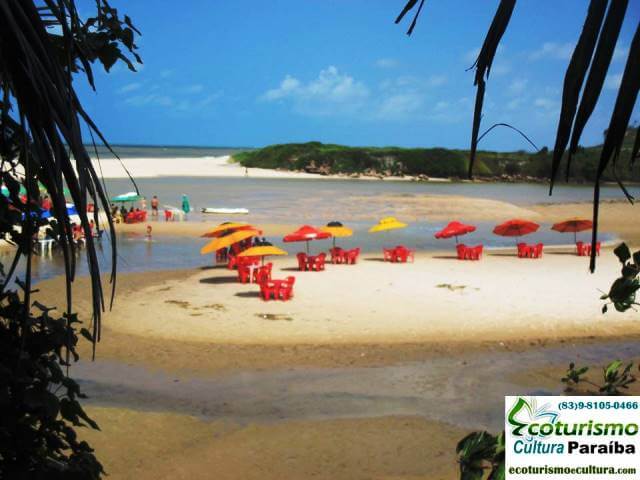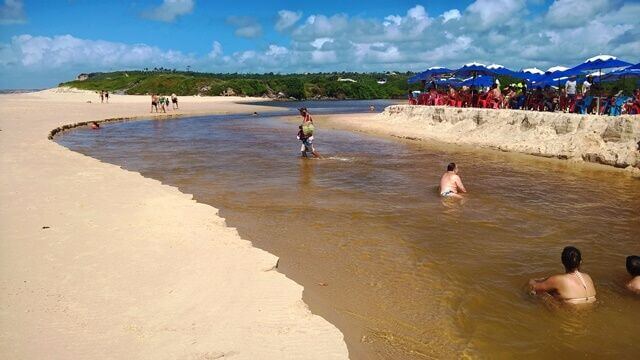 Barra of Abiai → Top of page
Jeep 4x4 access only... an #EcoturismoECultura exclusivity!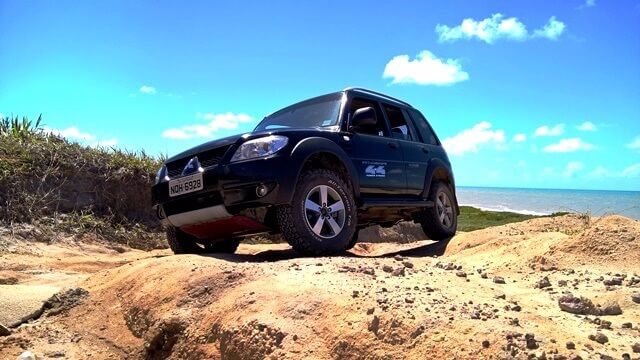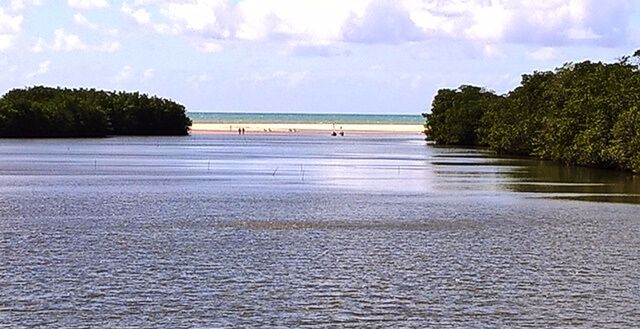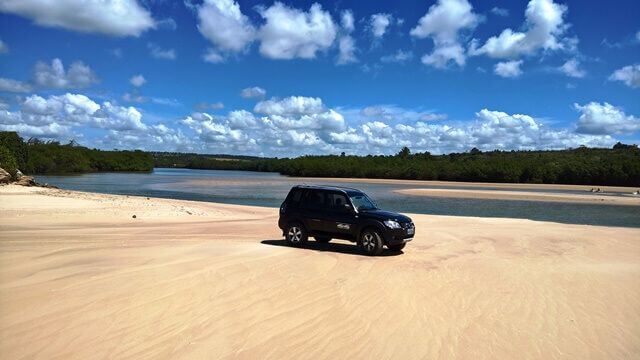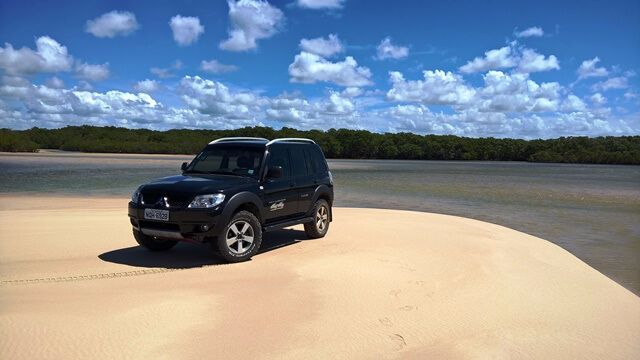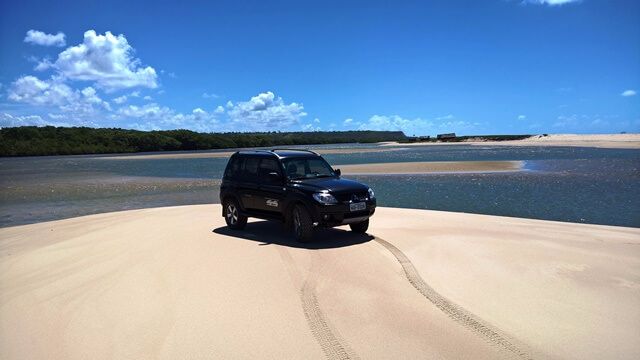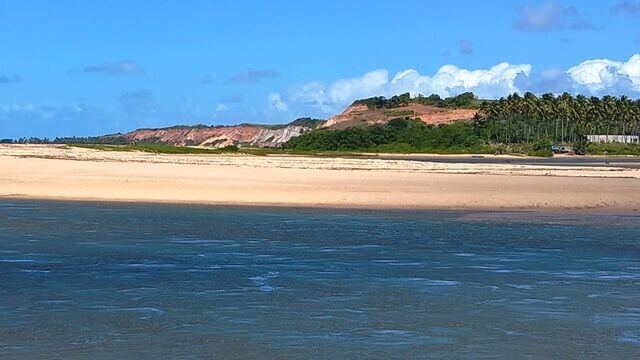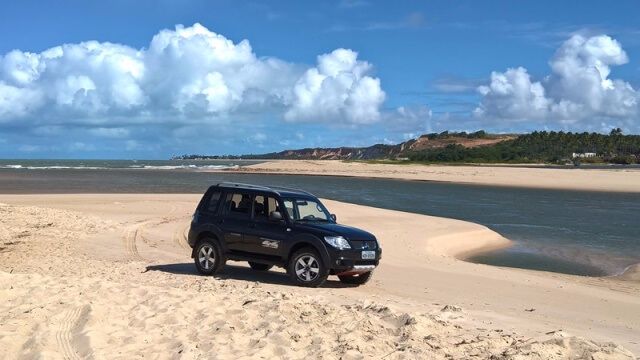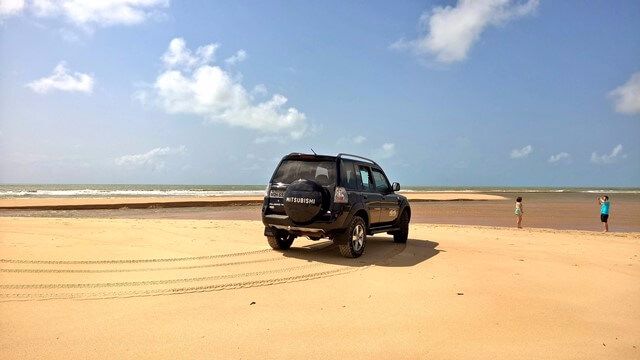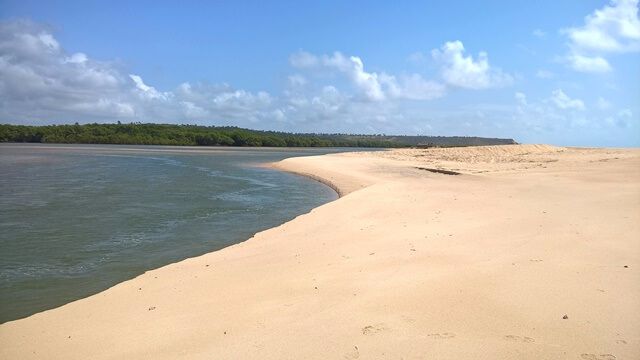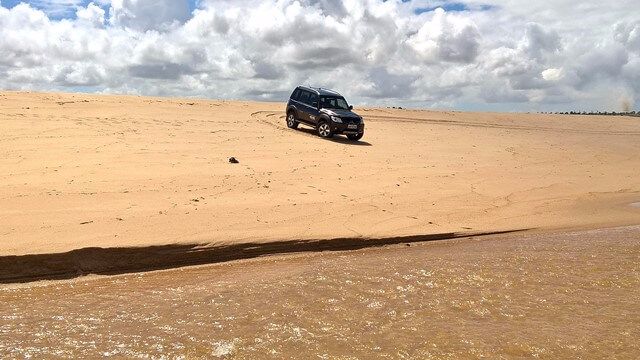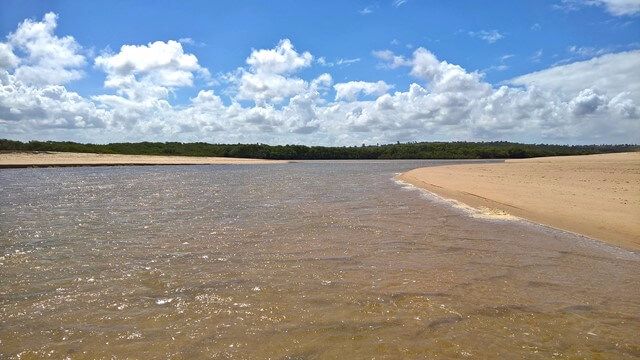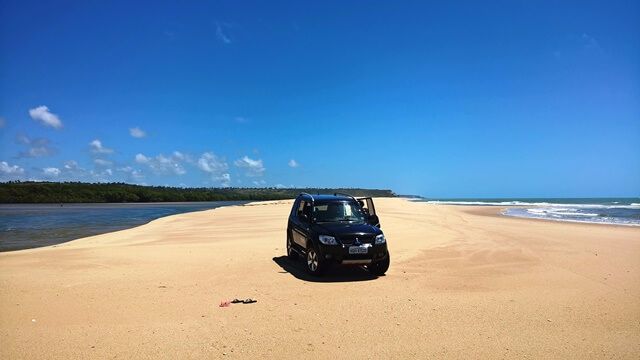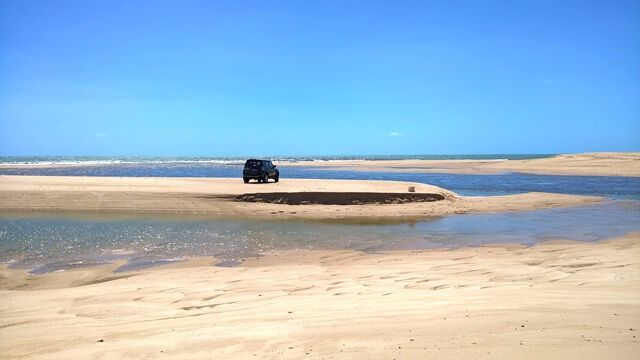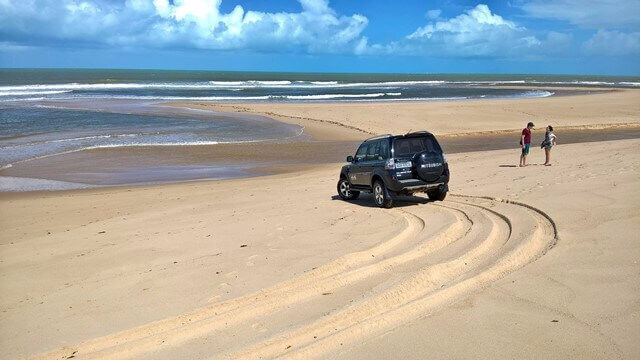 PART I: JP until Coqueirinho | PART II: Tambaba until Barra do Abiai | PART III: Viewpoints and cliffs