Beaches of Paraíba, from Tambaba until Barra do Abiaí
"The most complete SUV 4x4 tours on the beaches!"
We have the most complete tours on the beaches.
The tours are conducted by SUV 4x4 ⇒ more safety, more comfort... and more beaches!
The tours are customized depending on your interests, your pace, and tides (VIP service).
We have exclusive 4x4 only accessible routes, with focus on ecotourism, showing all the beauties of nature.
We work with LIMITED VACANCIES!


By Vicente Paul
This page covers the beaches from Tambaba until Barra do Abiaí... more beaches here:
PART I: JP until Coqueirinho | PART II: Tambaba until Barra do Abiaí| PART III: Viewpoints and cliffs
The best Beaches of Paraíba: Beaches of southern coast of João Pessoa
Beach of Tambaba | Barra of Graú | Bela beach | Barra of Abiai
THE TOURS on the South Shore:
The south coast Beaches of Paraíba
The beach of Tambaba, with naturist part
Mythical beach with a naturist part, Tambaba in Guarani means: inside the shell. Indeed, the beach is protected by rocks that form natural pools when the tide is low.
The star of the beach is a coconut tree that grows above a rock in the shape of heart... this beach has the whitest and finest sand of the coast: a delight!
You access the nudist part by a staircase located at the end of the beach. To throw a glance, it is compulsory to join the show!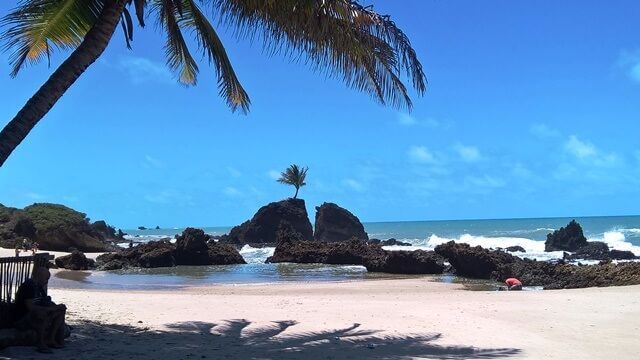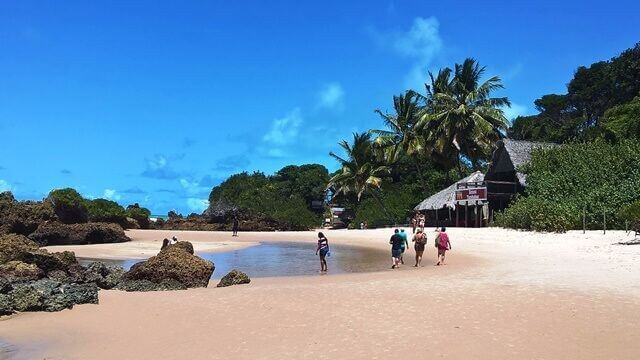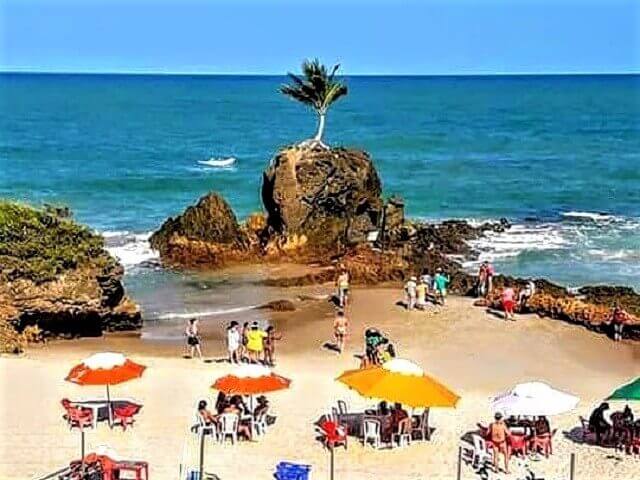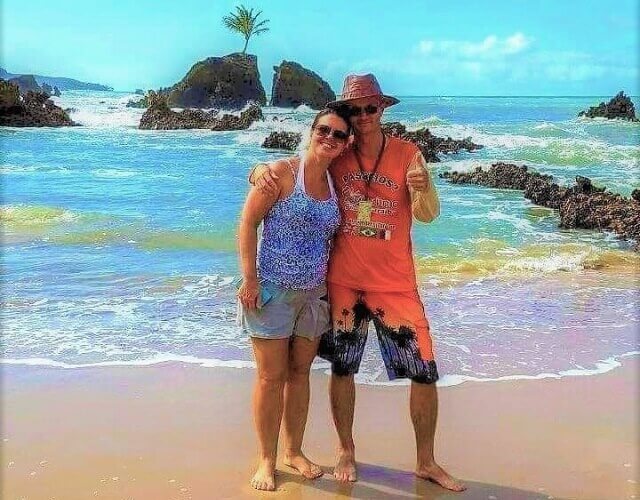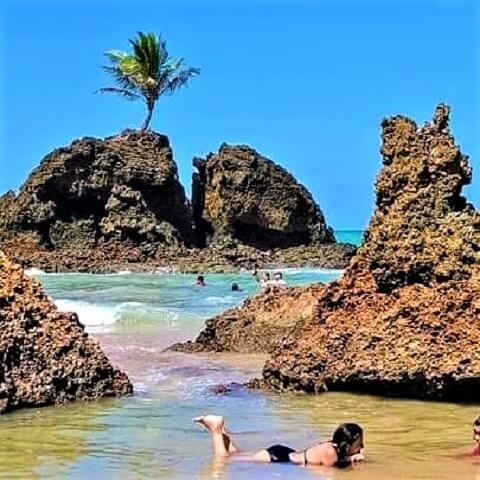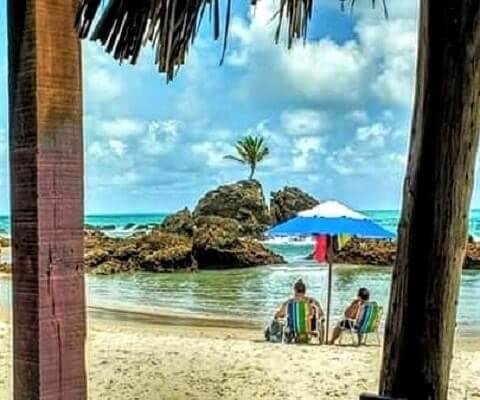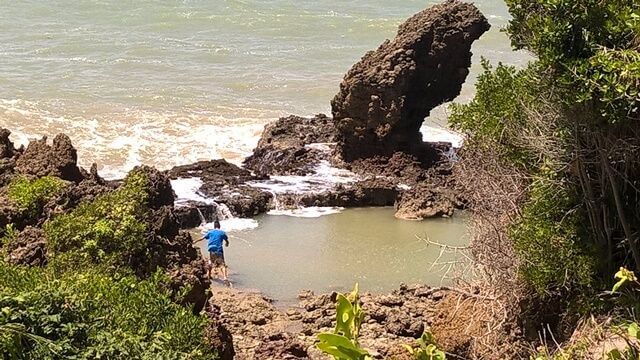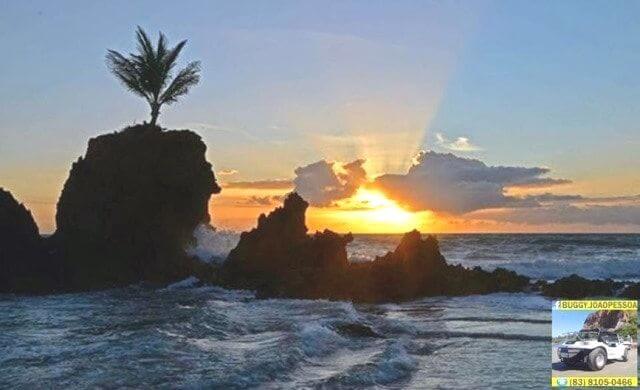 The Barra of Graú
With complicated access, this beach is the wildest of the southern coast, getting other side of the naturist part of Tambaba...
The Graú river meets the sea forming a mangrove. Paradise of birds, fish and crustaceans, Barra of Graú is a true ecological sanctuary!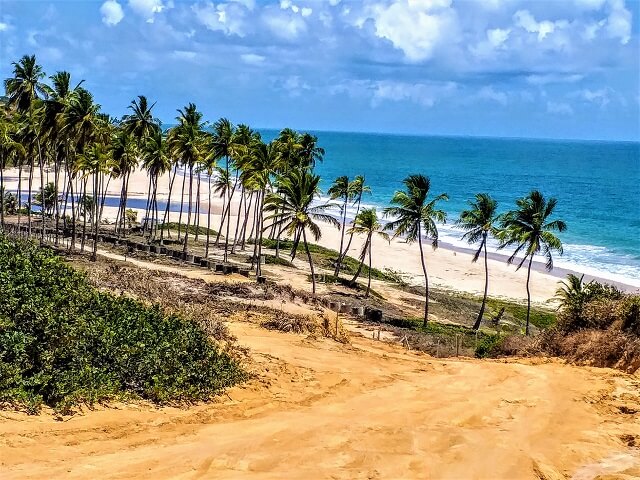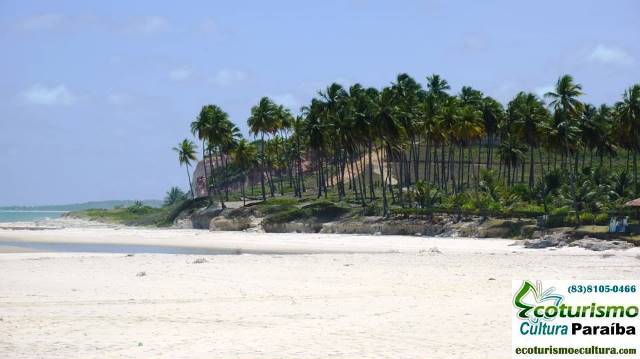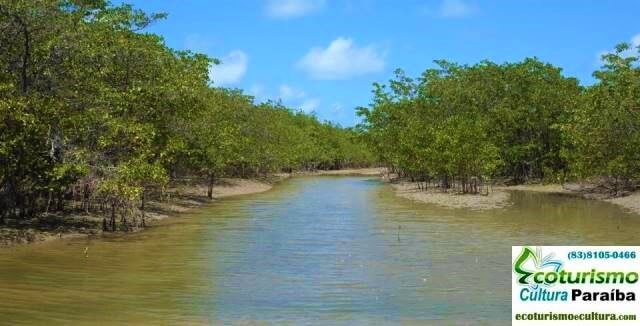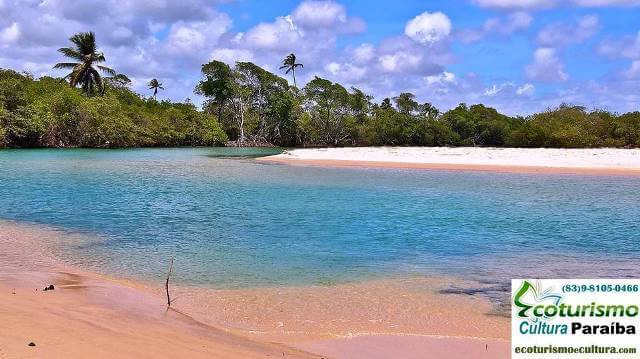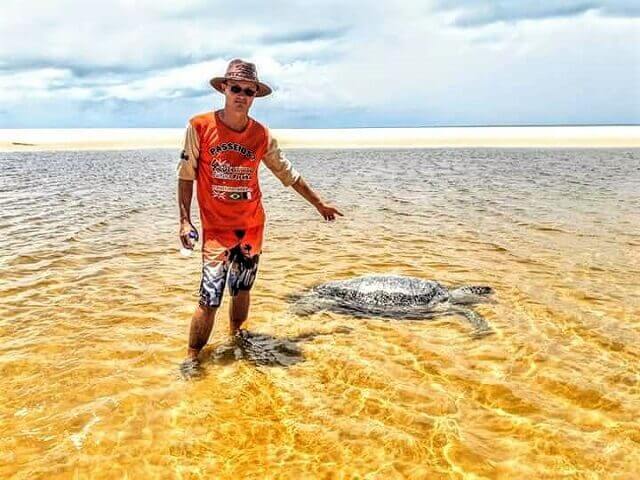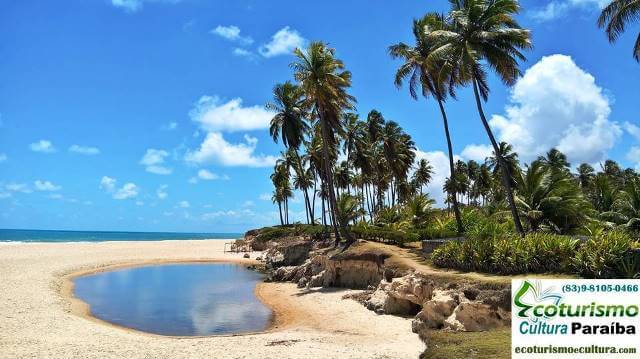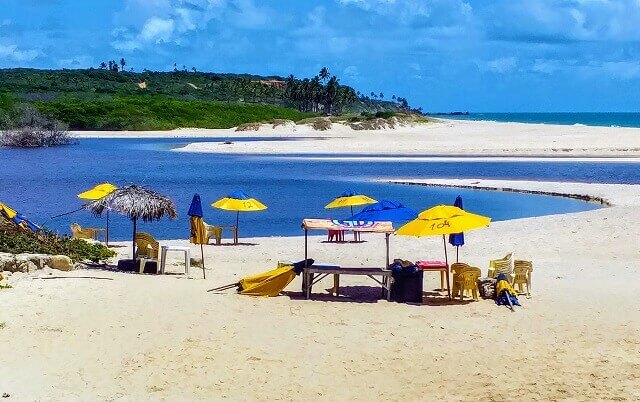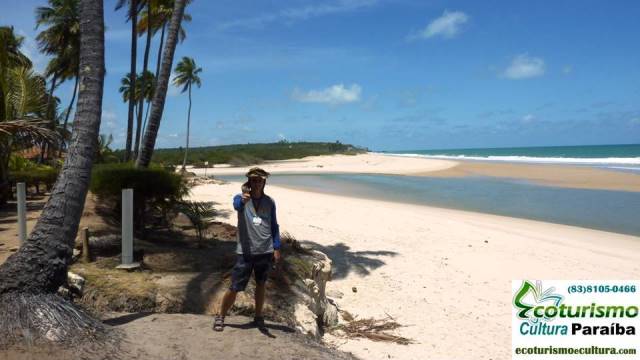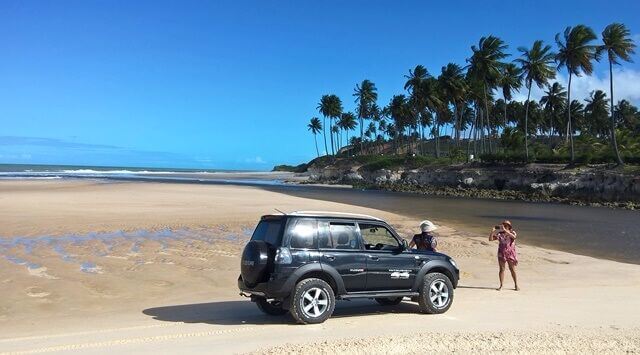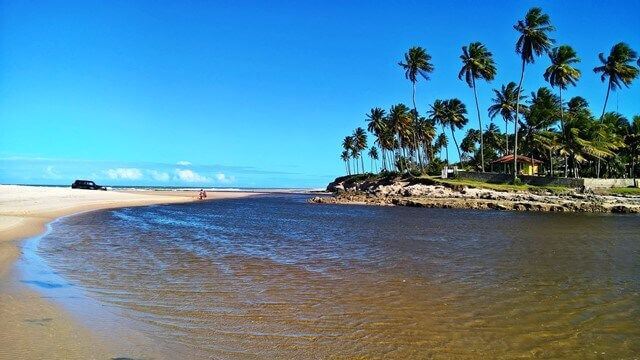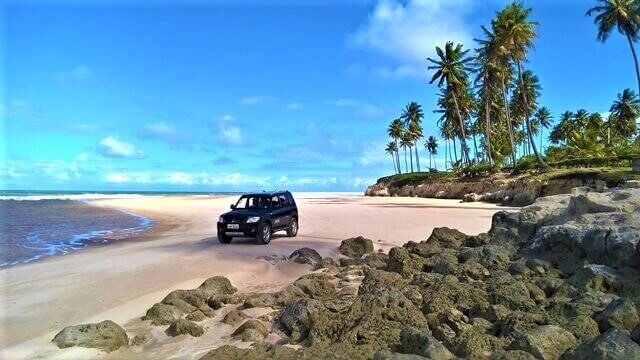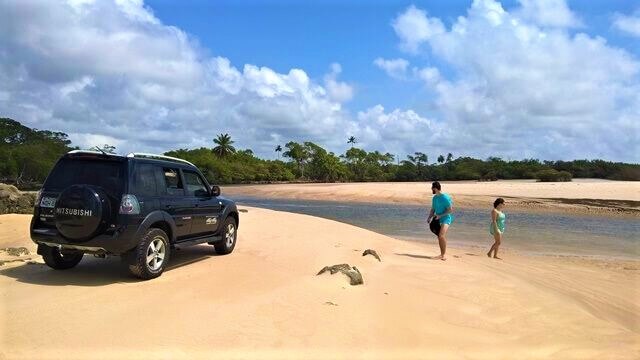 The Bela Beach
Already more remote, this beach has a pool surrounded by small restaurants serving dishes... in the pond, the waiters coming by raft!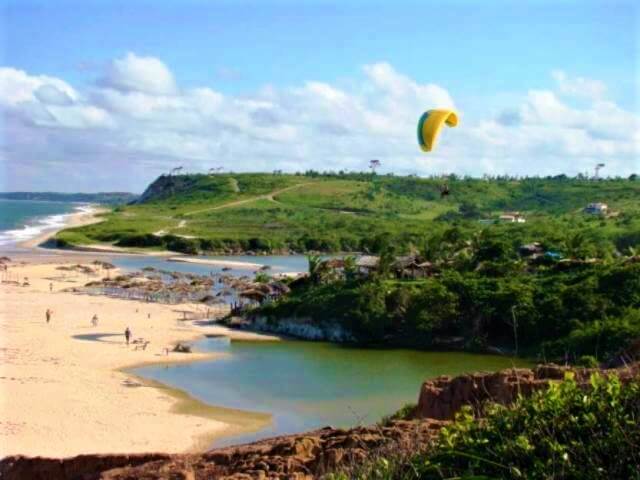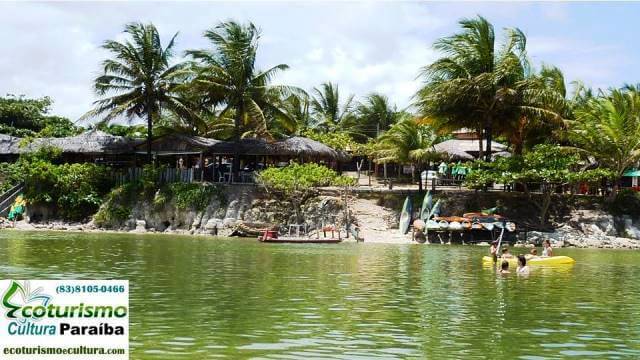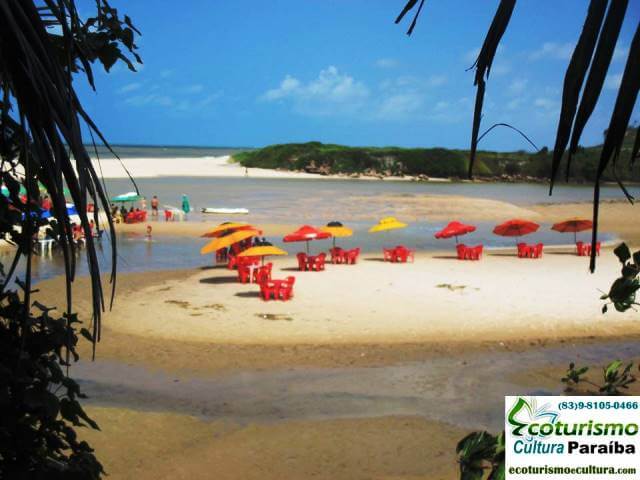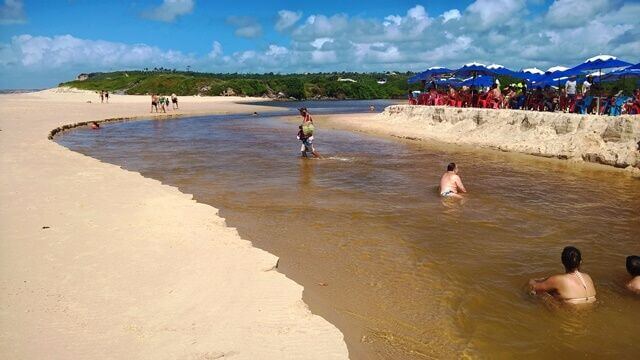 Barra of Abiaí, only by 4x4
Environmental protection zone, it is a true ecological paradise consisting of a large lagoon, formed by the meeting of the river with the sea. In the midst of this open immensity, far from civilization, peace is guaranteed!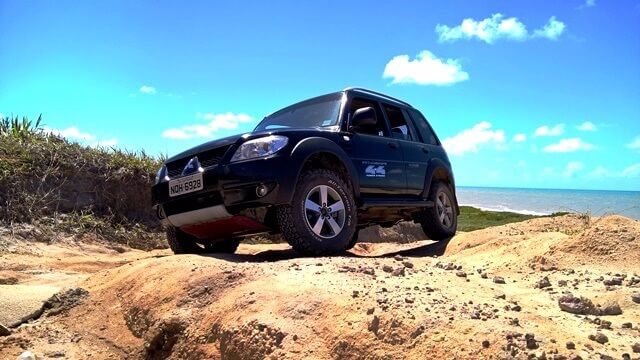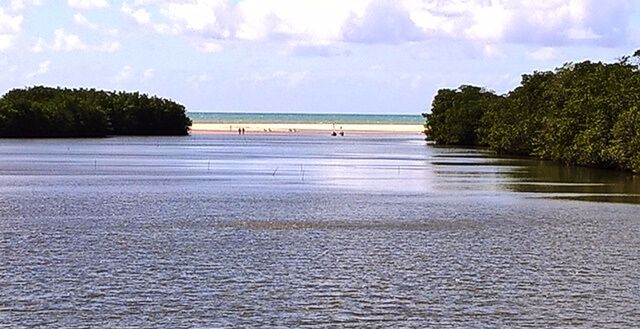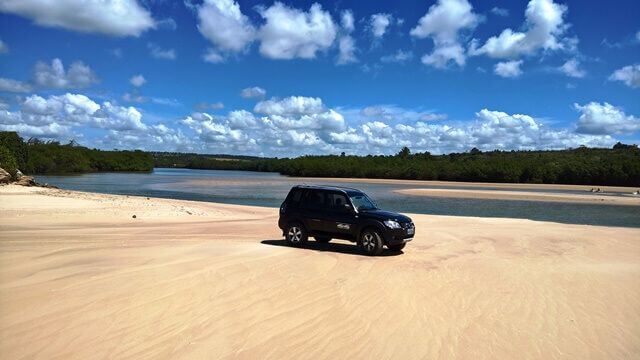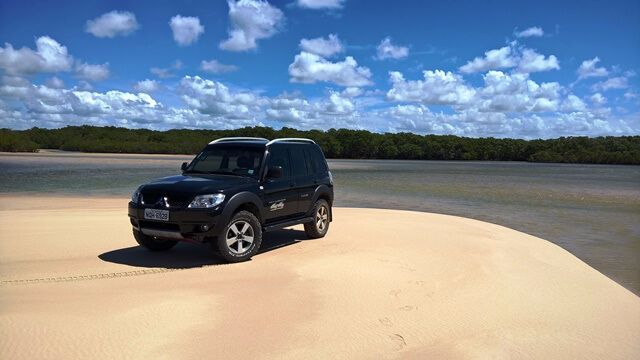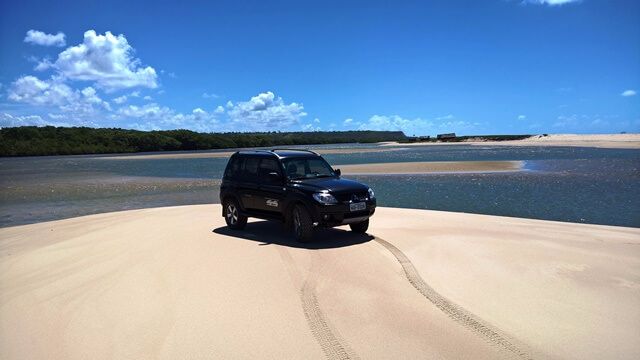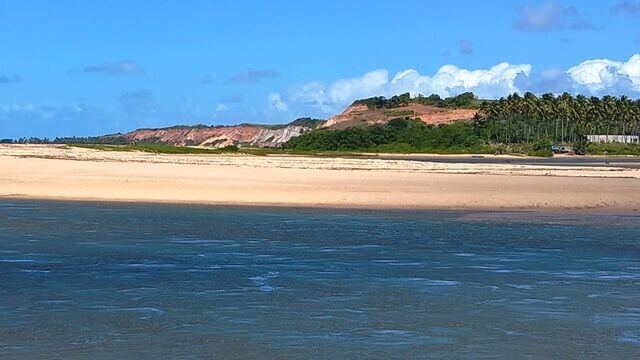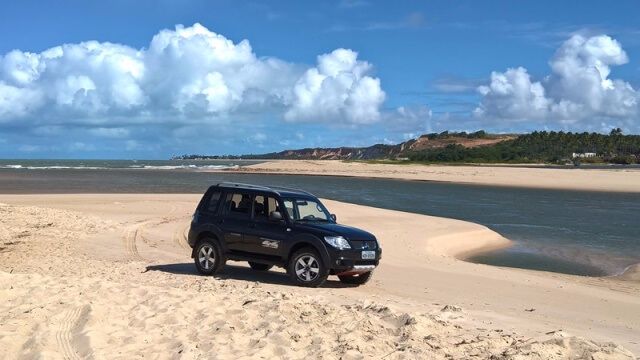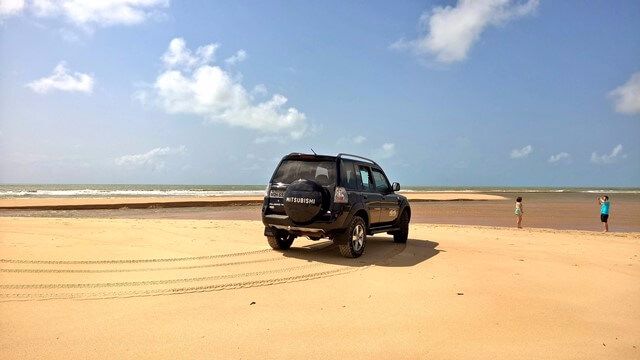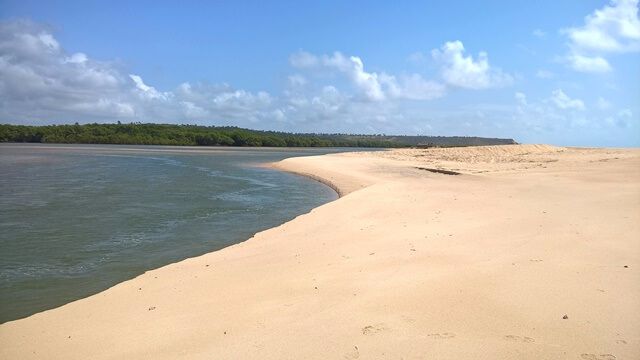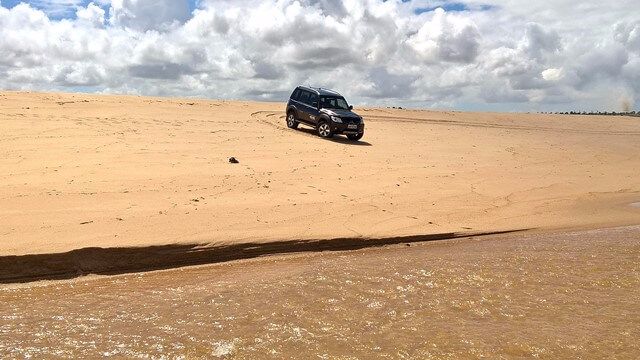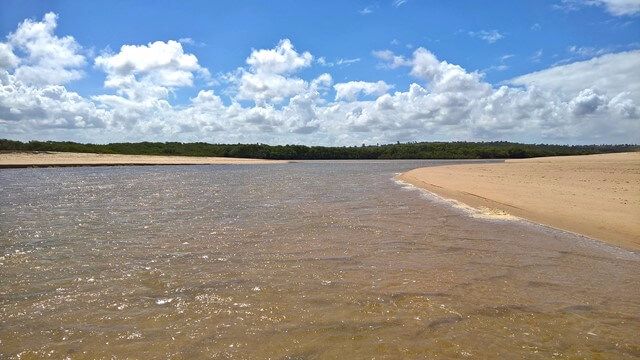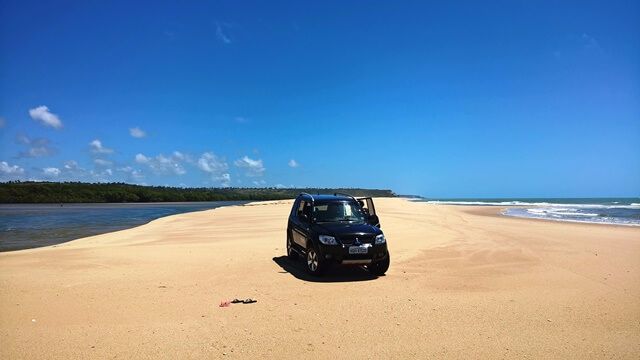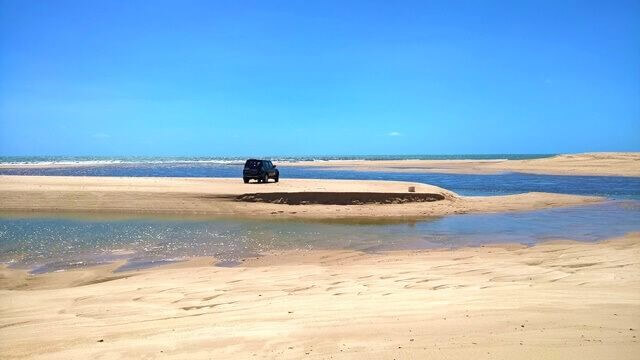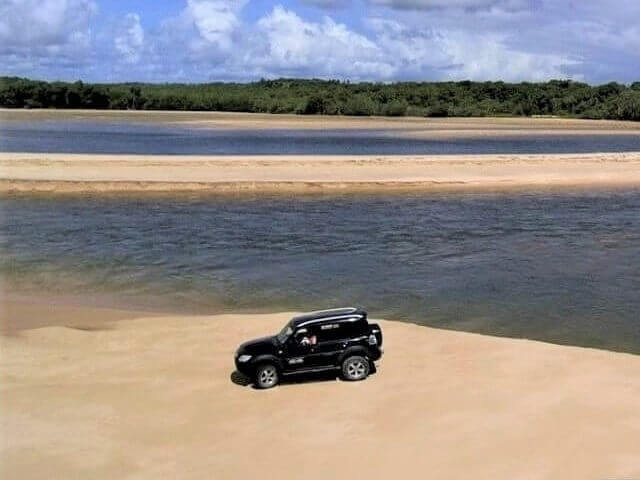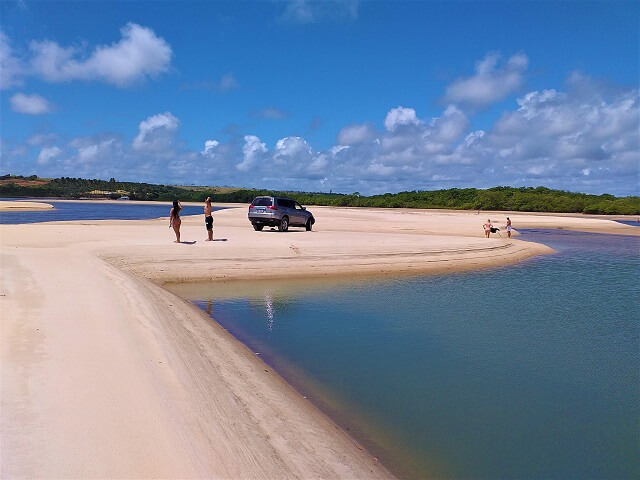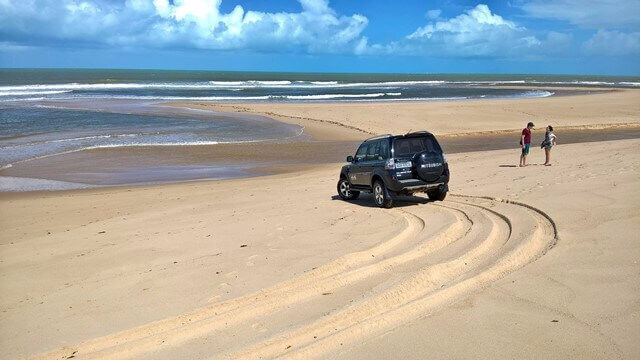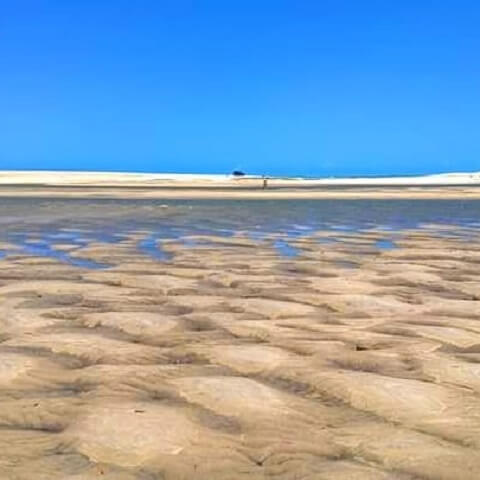 PART I: JP until Coqueirinho | PART II: Tambaba until Barra do Abiaí | PART III: Viewpoints and cliffs